The New Redesigned 2022 Porsche Macan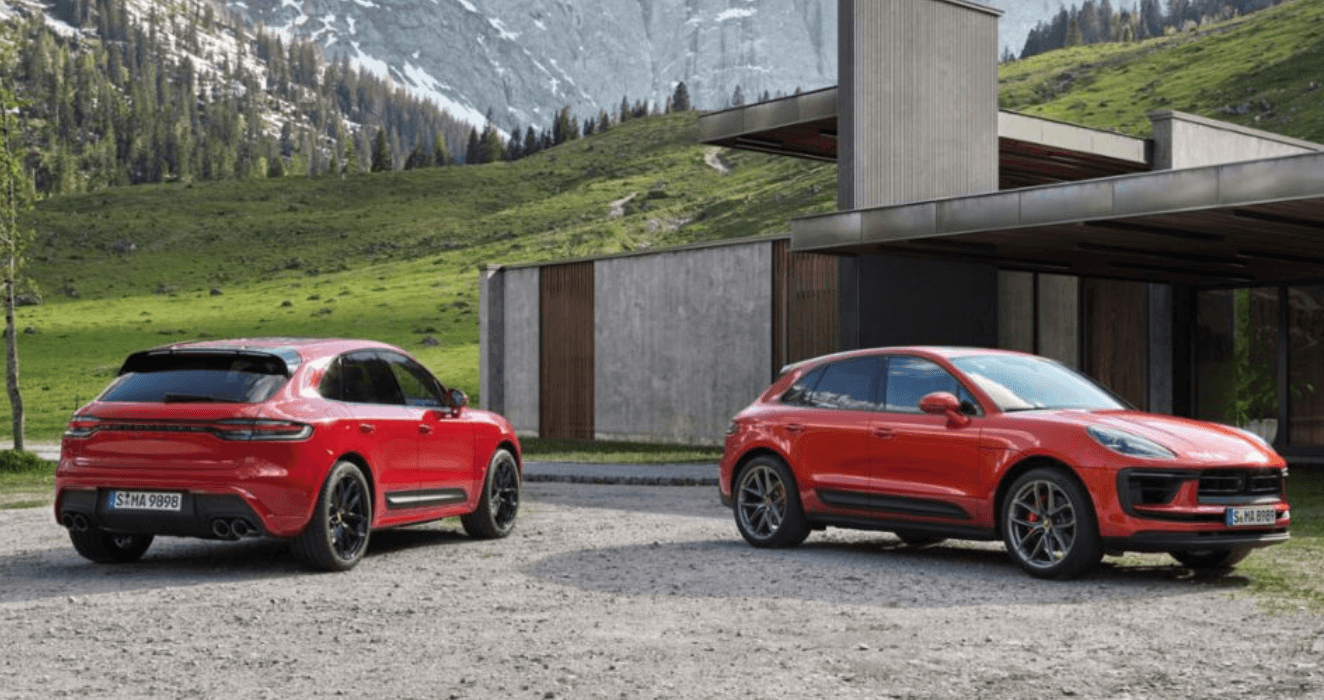 Porsche has started releasing models in their 2022 lineup. One of the most recent releases has already arrived at Porsche Englewood and we cannot wait to share it with you! The 2022 Porsche Macan is in stock now. The new 2022 Macan comes with significant upgrades to its engine and overall performance, as well as significant interior and exterior design upgrades. Our team is now taking orders and test drive appointments. The 2022 Macan has been initially introduced with base, S, and GTS models, and all variations come with added power, more features, and updated designs. Continue reading to learn more about the new 2022 Porsche Macan!
Increased Horsepower & Performance
Each model variation of the 2022 Porsche Macan comes with more power than the 2021 model. The base model 2022 Porsche Macan comes with an all-new turbocharged, 4-cylinder engine making 265 horsepower, and has a 0-60 mph time of 6.2 seconds. The 2022 Macan GTS and S models both come equipped with a 2.9-liter V6 biturbo engine that will deliver up to 434 hp for the GTS and 375 hp for S models. This new engine is capable of 0-60 times of 4.3 and 4.6 seconds for the GTS and S models, respectively. All these new powerful engines in the Macan are paired to a seven-speed Porsche dual-clutch transmission (PDK) and the Porsche Traction Management (PTM) all-wheel-drive system. The GTS model has available performance packages which includes Porsche Torque Vectoring Plus (PTV Plus), the Sport Chrono package, and larger performance grade tires.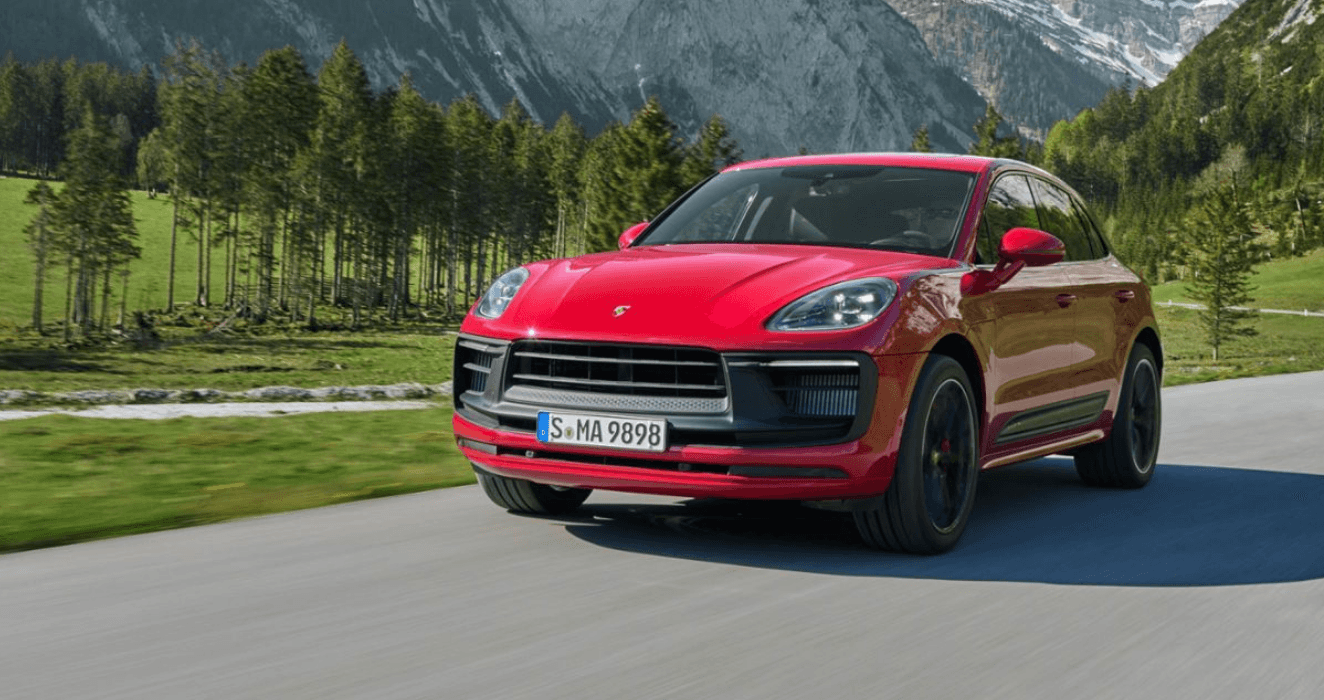 Interior & Exterior Redesigns
Porsche's elegance and style is on full display in the 2022 Macan's interior design, featuring a newly redesigned center console with additional controls. This new operating concept features a 10.9″ HD display screen and the implementation of touch surfaces for full control of the vehicle's dynamic features. Upgrades have been made to the interior to give the Macan a sleeker, more compact feel with an emphasis on enhancing seat comfort, online enhancements, and voice-enabled management of vehicle functionality. There are several leather, stitching, and accent color options to make the interior truly unique in your Macan.
On the exterior design of the Macan, Porsche has redesigned the nose of the 2022 Macan with a new shape and the addition of color inlays to create a bolder look for the vehicle. The rear of the Macan is now more rounded and finished with a diffuser for a striking look. Also, the LED Headlines with Porsche Dynamic Light System and Sport Design exterior mirrors comes as standard equipment on all Macan models. For additional customization, there are 7 different available wheel designs and 14 individual paint options to bring a variety of dynamic styles to the new Macan models.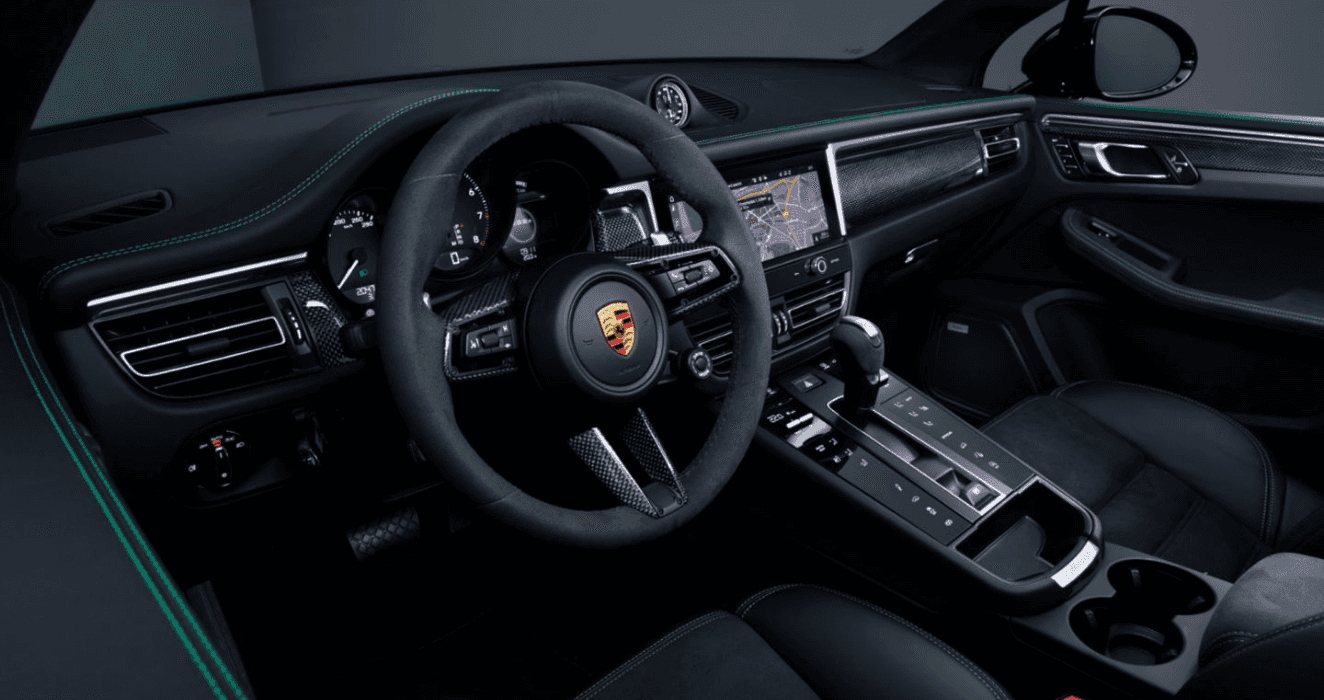 New Optimized Chassis
The new 2022 Macan saw a newly designed, optimized chassis to improve handling and rive dynamics. The chassis features wide suspension bandwidth, balancing maximum suspension comfort and dynamic sports car performance. Rebalancing the chassis has given the 2022 Macan a crisper and more sensitive feel for the driver, furthering the blend of sports car and SUV in the Macan. The 2022 model also introduces standard sport air suspension which lowers the body of Macan by 10mm compared to its predecessor. Porsche Active Suspension Management [PSAM] has been specifically redesigned for this year's Macan to account for the new changes and will be standard on both GTS and S models. Inside, the 2022 Macan is adopting the multifunction sport steering wheel from the 911 to maximize the ability and capability of the 2022 Macan.
Get Your 2022 Macan at Porsche Englewood
Our Porsche Englewood Sales Experts are ready and looking forward to getting you behind the wheel of the 2022 Porsche Macan. The new Macan is already in stock at our dealership and ready for you to test drive. If we don't have the model configuration you're looking for, we can help you order one today. We also have a wide selection of other new 2022 and 2021 Porsche models, as well as pre-owned and certified pre-owned Porsche vehicles. For questions or more information, the team can be contacted at (201) 227-6500, or you can visit our showroom on 105 Grand Avenue in Englewood, NJ. We invite you to use our Digital Retailing Tools for an at-home buying experience for the Macan or any other available Porsche model.