The All-New Cayenne Turbo S E-Hybrid and Turbo S E-Hybrid Coupé Models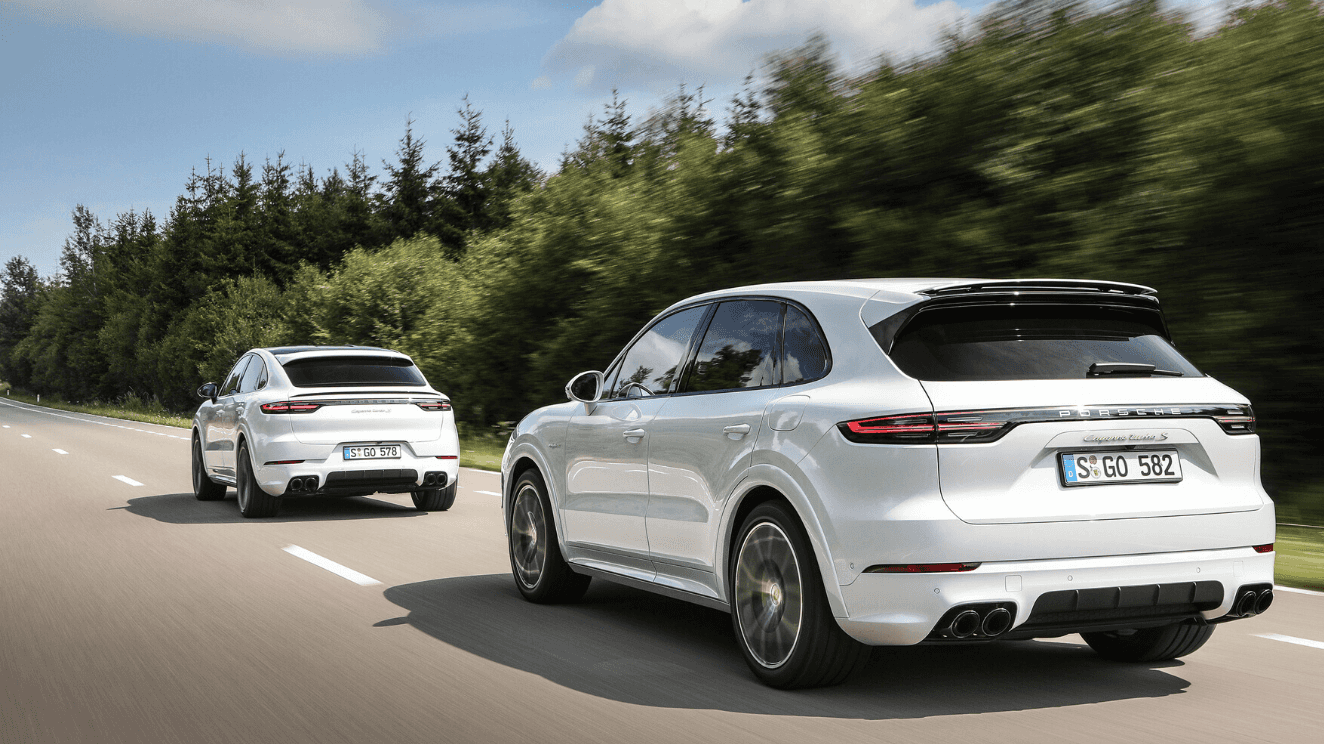 Porsche has recently taken another large step towards economically friendly vehicles with the release of the Cayenne Turbo S E-Hybrid and Turbo S E-Hybrid Coupé models. These new plug-in hybrid electric Cayenne models are also the fastest Cayenne model ever produced. This new Cayenne hybrid can accelerate 0-60 mph in 3.6 seconds and has a top speed 180 miles per hour. The Cayenne Turbo S E-Hybrid and Turbo S E-Hybrid Coupé will be coming to Town Porsche in Englewood, NJ soon. Let's take a closer look at what we know about these upcoming Cayenne models!
Plug-In Hybrid Electric Powertrain
The new Cayenne S E-Hybrid models feature a 500-kW electric engine system. The Turbo S E-Hybrid models electric motor is located between the V8 engine and the eight-speed Tiptronic S transmission. The motors are interconnected by a separating clutch inside the hybrid module. Charging takes 2.4 hours on a standard AC charger and 6 hours with a conventional domestic chargers to reach a full electric charge. Customers can drive the Cayenne hybrid on fully electric power by using the E-Power driving mode. In this mode, the Cayenne hybrid will drive up to around 25 miles with a maximum speed of up to 85 mph before the gas engine kicks on. The Cayenne hybrid will drive with zero emissions while in E-Power mode until the battery power is depleted.
Full Connectivity
All Cayenne models come standard with full connectivity features which enable online navigation with real-time traffic information, smart online voice control, and extensive Porsche Connect services. The standard auxiliary air conditioning system can be remotely controlled in the Porsche Connect App to cool or heat the vehicle even when the ignition is not turned on.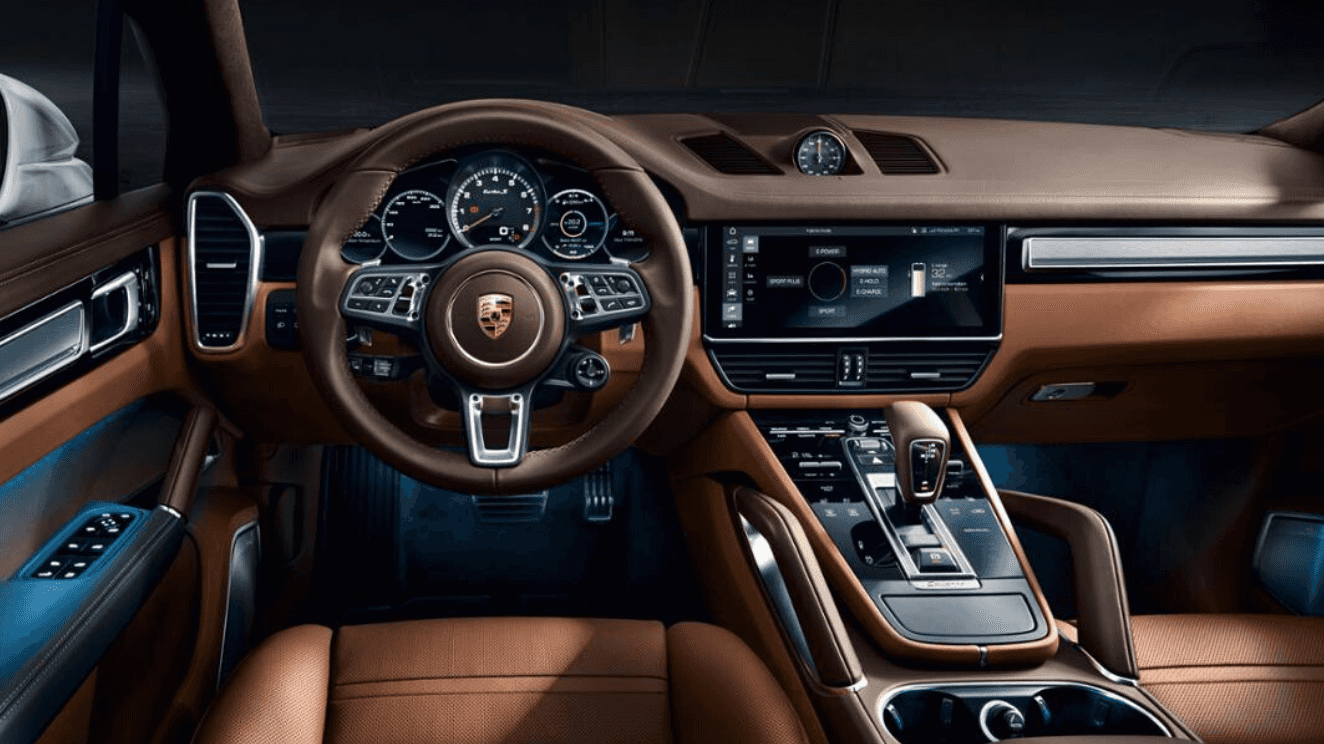 The Cayenne Turbo S E-Hybrid Coupé
The Cayenne Turbo S E-Hybrid Coupé is an even sportier version than the regular Cayenne. The Cayenne Coupé can be ordered in two different hybrid versions – a hybrid electric, 4.0-liter, V8, bi-turbo engine or a hybrid electric, 3.0-liter, V6, turbo engine. Highlights include sharper lines with a unique roof line and rear section, an adaptive rear spoiler, and a rear-seat bench with characteristics of two individual seats. Two different roof designs are available; a panoramic fixed-glass roof is standard with a carbon roof being optional. The Cayenne Coupé still has seating for 5 passengers and all of the same performance as the Cayenne, it's simply another exterior design variation for customers.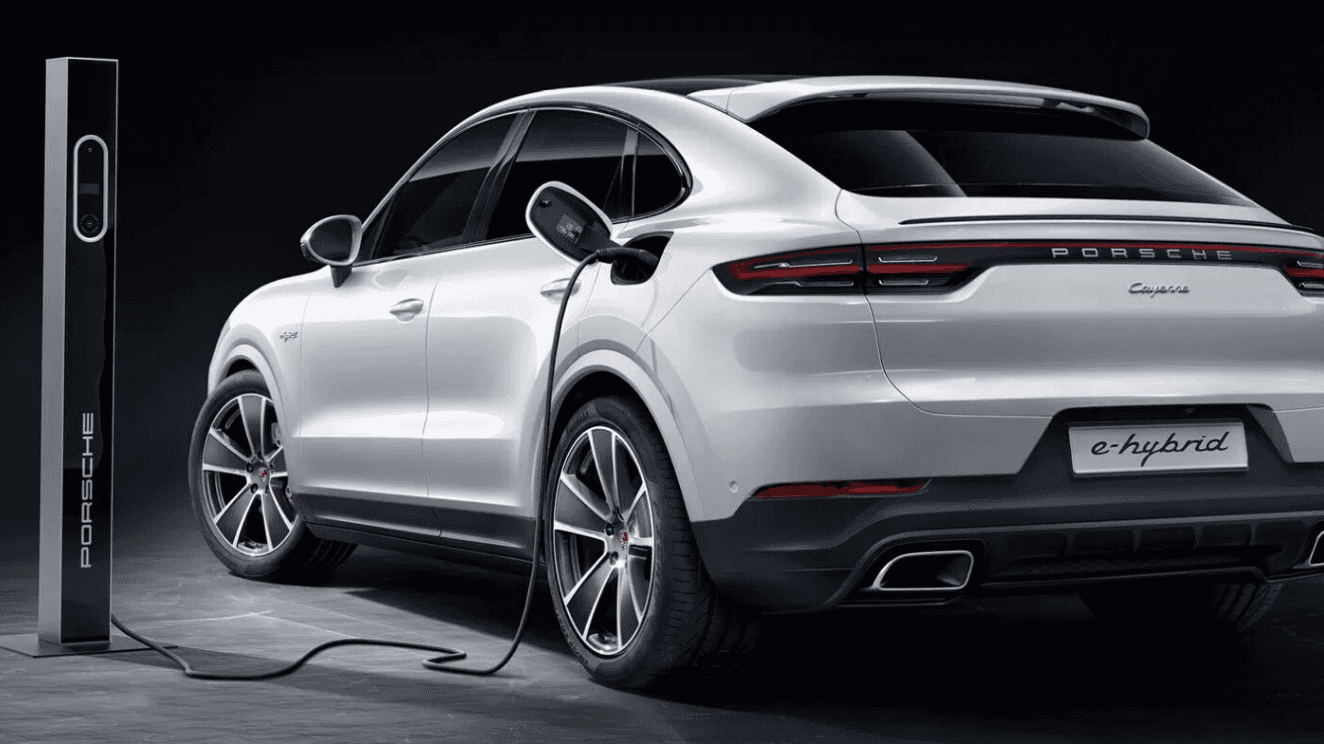 Get the New Cayenne Hybrid at Town Porsche
We will be getting the new Cayenne Turbo S E-Hybrid and Turbo S E-Hybrid Coupé models in stock soon! You can contact us today at 201-227-6500 to inquire about ordering either model. If you are interested in a different Porsche model, you can browse our new inventory, pre-owned inventory, or our certified pre-owned inventory online at any time. We invite you to come to our showroom in Englewood, NJ and explore a new Porsche in person to get the full experience. We look forward to working with you to find the perfect Porsche!