The 718 Cayman GTS 4.0 & 718 Boxster GTS 4.0 Are Coming Soon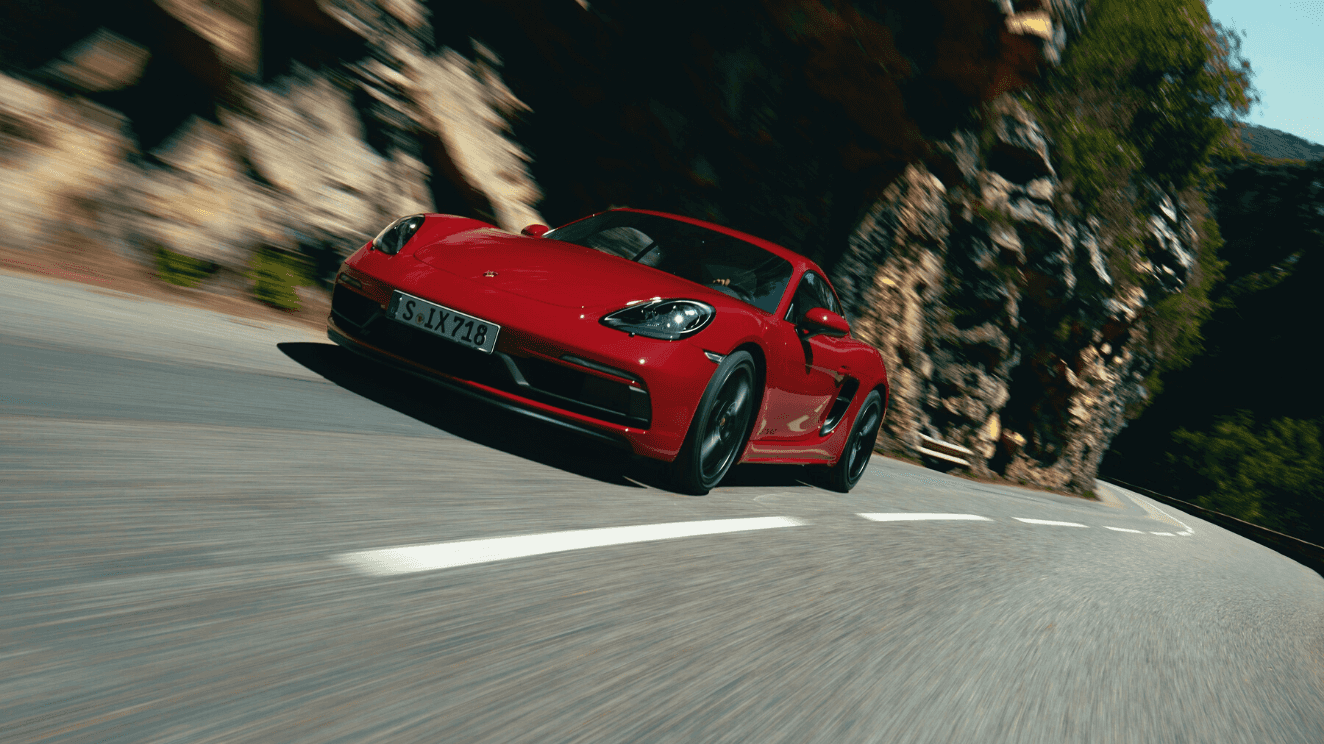 Porsche recently announced the arrival of two new GTS models to add to their ever-growing lineup. The 718 Cayman GTS 4.0 and 718 Boxster GTS 4.0 are Porsche's newest GTS announcements, and also the newest mid-engine model releases. The new 718 GTS models are supposed to be released to German dealers in March of this year, so we can expect they will be released to the United States before the end of the year. We may have to wait to get one of the new 718 GTS models here at Town Porsche, but all of the specifications on design, technology and performance have already been released. The 718 Cayman GTS 4.0 and the 718 Boxster GTS 4.0 both provide smooth, rewarding driving experiences with remarkable power and precise handling. Let's see what makes the new GTS models so impressive.
718 GTS 4.0 Performance Highlights
Both the 718 Cayman GTS 4.0 and 718 Boxster GTS 4.0 models are powered by Porsche's signature 4.0L, 6-cylinder boxer engine that now makes 394 horsepower. This infamous engine is paired to a manual, six-speed transmission and Porsche's Sports Exhaust System. This combination allows the 718 Cayman GTS and 718 Boxter GTS to accelerate 0 to 60 mph in a mere 4.5 seconds, and they are capable of achieving a top speed of 182 mph. Even with all of this power, the 718 Cayman GTS 4.0 and 718 Boxster GTS 4.0 can also be characterized by their efficiency. Each model is equipped with adaptive cylinder control that alternately switches off one of the two cylinders when they are needed.
We can expect exceptional handling and responsiveness from Porsche's Active Suspension Management (PASM) and Porsche Torque Vectoring (PTV) with a mechanical limited-slip rear differential. The ride height of the new GTS 4.0 models were lowered by 20 millimeters, also improving overall handling and aerodynamics. Drivers can take control of all of this performance with Porsche's Sport Chrono package which includes the Porsche Track Precision App, Porsche Active Drivetrain Mounts (PADM) and Porsche Torque Vectoring (PTV). The 718 Cayman GTS 4.0 and 718 Boxster GTS 4.0 models are worthy of the GTS badge as they will be an absolute adrenaline rush to drive.
Interior & Exterior Design Features
The sportiness of the 718 GTS 4.0 models exterior design is accentuated by bold body lines and contrasting details. GTS specific exterior design features include 20-inch light-alloy, Satin-Gloss Black wheels, red brake calipers, all-black air intake on the front apron, front fog light lenses, rear light lenses, and the redesigned lower rear bumper. The signature Porsche spoiler lip and high-performance tires complete the exterior's aggressive look.
Interior design details complement the 718 GTS 4.0 models by using the finest quality fabrics and trim materials for a luxury feel. You will find Alcantara® throughout the interior surfaces. Alcantara is used on the steering wheel, center console, shifter, armrests, door pillars, and headliner. The GTS emblem is sewn into the in the headrests of the sports performance seating and the trim elements are made of carbon. There are two optional GTS interior color packages, Carmine Red or Chalk. These packages highlight the interior features by adding a dash of color to the rev counter, seat belts, and decorative stitching. All of this gives the 718 Cayman GTS and 718 Boxter GTS models an exclusive, distinct style.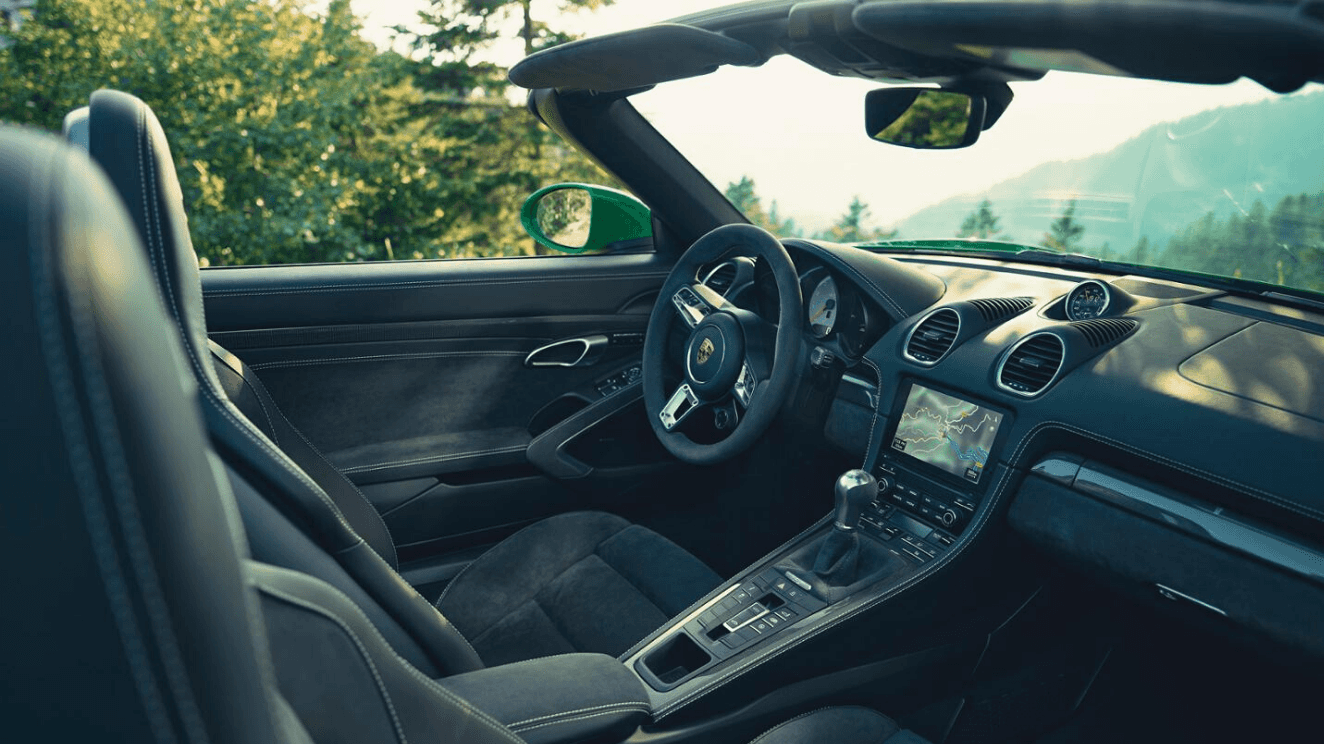 The 718 Cayman GTS and 718 Boxter GTS are Coming Soon
The 718 Cayman GTS and 718 Boxter GTS are coming to Town Porsche late this year! An official release date has not been announced yet, but we will let everyone know when orders are made available. With this much excitement surrounding Porsche's all-new GTS models, don't hesitate to contact us to reserve your 718 Cayman GTS 4.0 or 718 Boxster GTS 4.0 when the time comes! If you are interested in our current 718 Cayman or 718 Boxster inventory, or any of our new 2020 and 2019 inventory, please browse our inventory online or contact us today at (201) 227-6500 and one of our Town Porsche staff members can help you in your search for your next Porsche!