The 2022 Porsche Taycan GTS is Coming Soon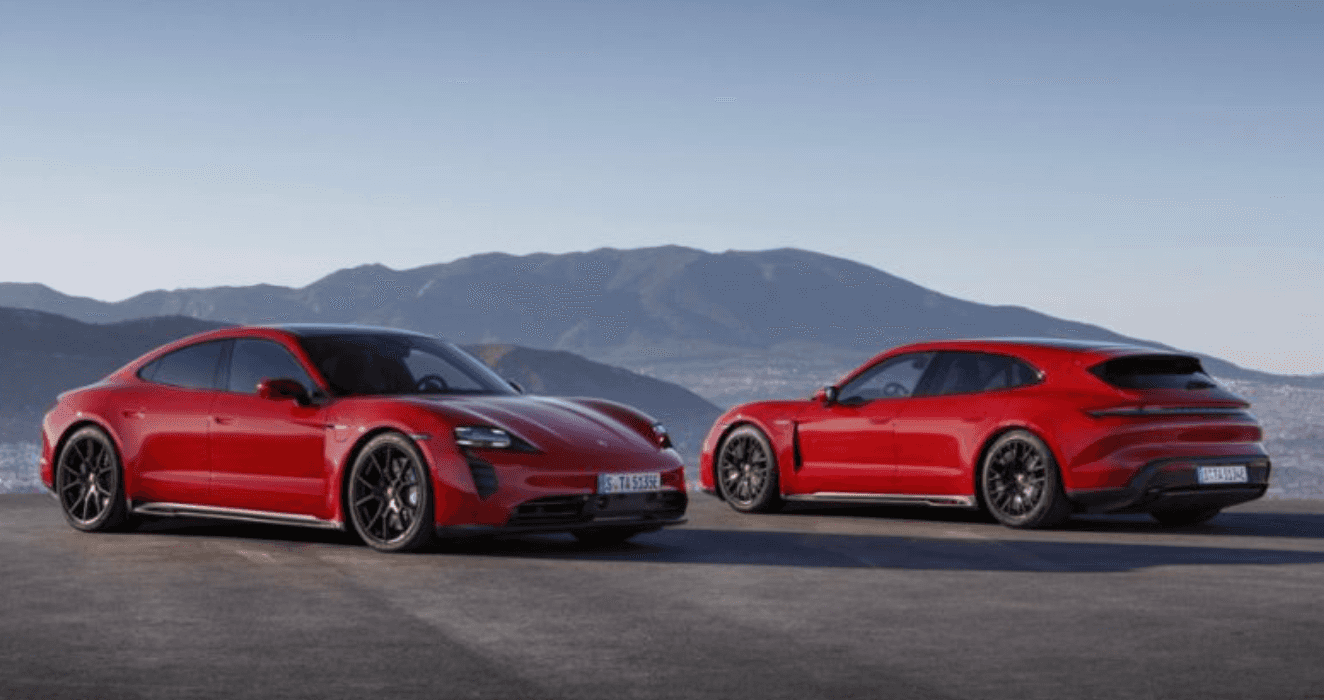 Porsche sent shockwaves through the automotive industry when it initially released its first fully-electric vehicle – the Porsche Taycan. Since the Taycan's initial release, Porsche has continued to improve the Taycan and release new model variants. The latest Taycan model variant comes with the 2022 Taycan GTS sedan and Taycan GTS Sport Turismo. The two GTS variants promise high-spirited ride enthusiasts enhanced performance, trim exclusive styling, and a unique Electric Sport Sound. Our team here at Porsche Englewood is beyond excited about these two new Taycan variants, and we cannot wait to help you get one. If you're interested in learning more about the 2022 Porsche Taycan GTS models, continue reading and contact us today to place your order!
Performance and Charging
The Porsche Taycan GTS and Taycan GTS Sport Turismo mark the first fully-electric GTS model from Porsche. Each model will have similar mileage range as the Taycan, but improved performance, features, and GTS styling, as you would expect from any other Porsche GTS model. Both the Taycan GTS Sedan and Sport Turismo model come equipped with a permanent magnet single-speed front engine and a larger rear motor with a two-speed rear transmission, very much like the other Taycan models. Both cars deliver an impressive 590 horsepower and can accelerate 0-60 mph in just 3.5 seconds with Launch Control.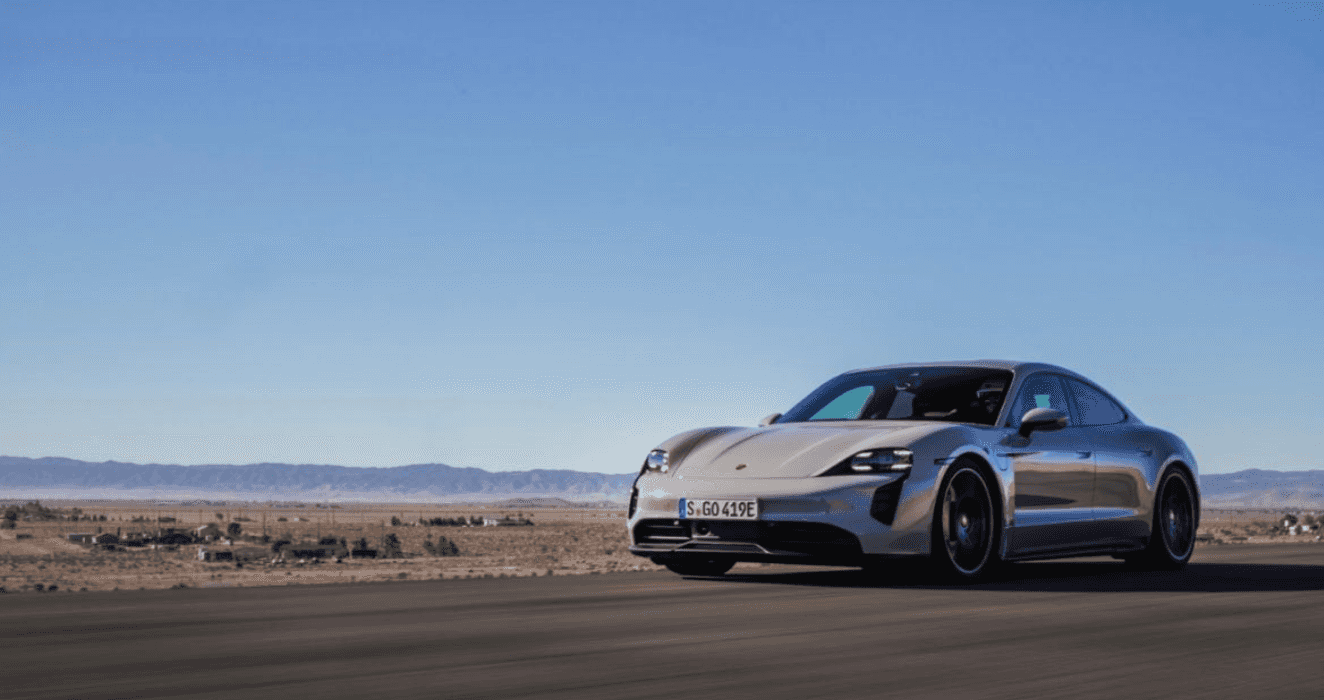 Similar to the Taycan Turbo or Taycan Turbo S, the Taycan GTS comes with a 93.4 kWh high-performance battery and an 800-volt architecture giving it the ability to take continuous demand without the battery overheating. This system allows the Taycan GTS to charge from 5% to 80% in just 22.5 minutes, with a maximum charging speed of up to 270 kW. The official mileage range will be released early next year, but we can expect it to be similar to the other Taycan models. Pricing for both model variants has already been announced – the Taycan GTS sedan starts at $131,400, while the Taycan GTS Sport Turismo will start at $133,300.
Interior and Exterior Design
The Taycan GTS will feature a GTS specific interior and exterior. On the interior, you can find a multi-screen dash that houses a wide range of standard tech features like Android Auto, Apple CarPlay, automatic climate control, Porsche Connect, Porsche Charging Planner, and more. The Taycan GTS interior is covered in a unique Race-Tex package with similar treatments as other GTS models. You can find GTS logos in the front and rear headrests, steering wheel, and on the door sill guards. Also available is an upgraded interior package featuring deviated stitching throughout the car, Sport Chrono instrument dial, matte carbon trim accents, and Porsche logos on the floor mats.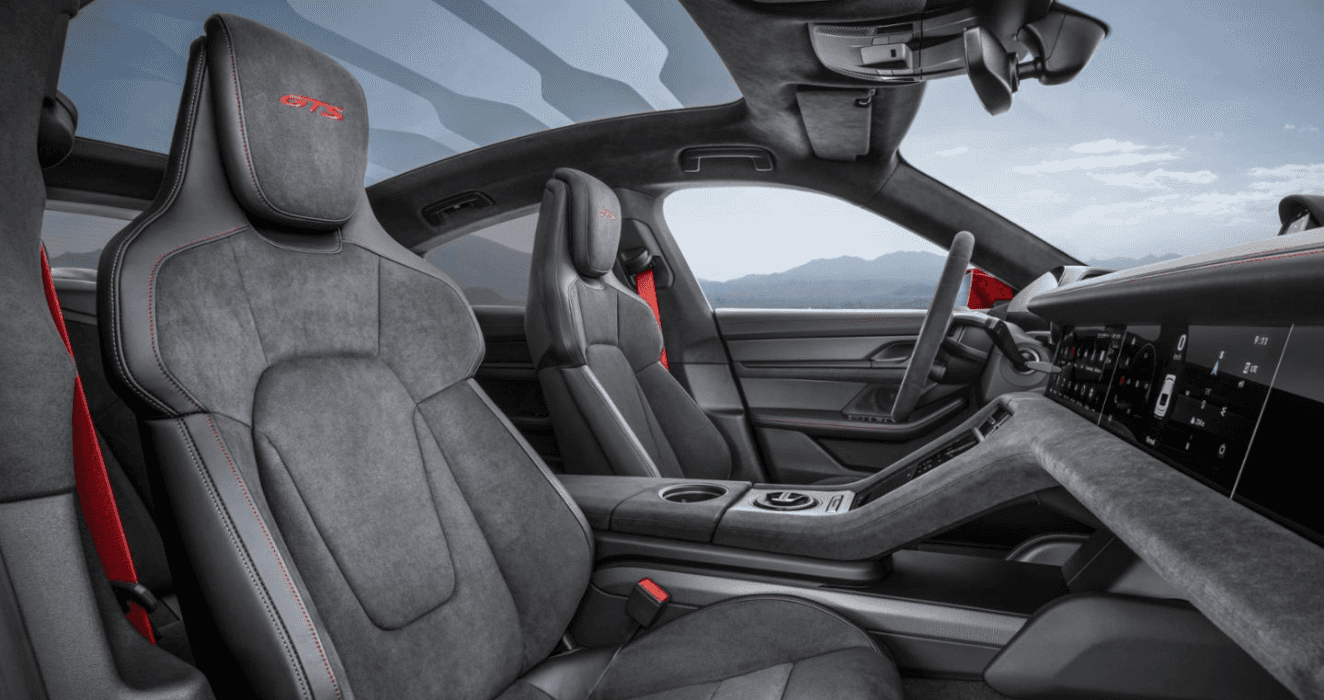 While Porsche gave the Taycan GTS trim specific styling on the exterior as well. The GTS model has a bold appearance, embellished by the exquisite SportDesign front fascia, side skirts, and side windows with a glossy black trim. Visually, it has a bold stance, thanks to its 20-inch Turbo S, satin-black wheels.  Furthermore, the GTS Sport Turismo also comes with a glass sunroof and attachment points to carry your toys, such as a kayak or bike. The Taycan GTS will feature a specifically curated Porsche Electric Sport sound, which Porsche tuned to deliver a more profound and louder growl fitting for a GTS model that will surely turn heads.
Get Your Taycan GTS at Porsche Englewood
If you're excited about the new Porsche Taycan GTS sedan or Taycan GTS Sport Turismo, both models are available to order now, and they are set to be delivered in Q2 of 2022. You can contact our Sales Team today at (201) 227-6500, or you can browse our wide selection of inventory online. If you're interested in another Taycan model variant that is available today, please browse our Taycan inventory. We also have a large variety of new Porsche models, certified pre-owned Porsche's, and pre-owned inventory in stock now! Whether you're new to Porsche or you're a lifetime customer, we can help find the perfect Porsche for you.