Porsche's Infotainment System Gets An Update – PCM 6.0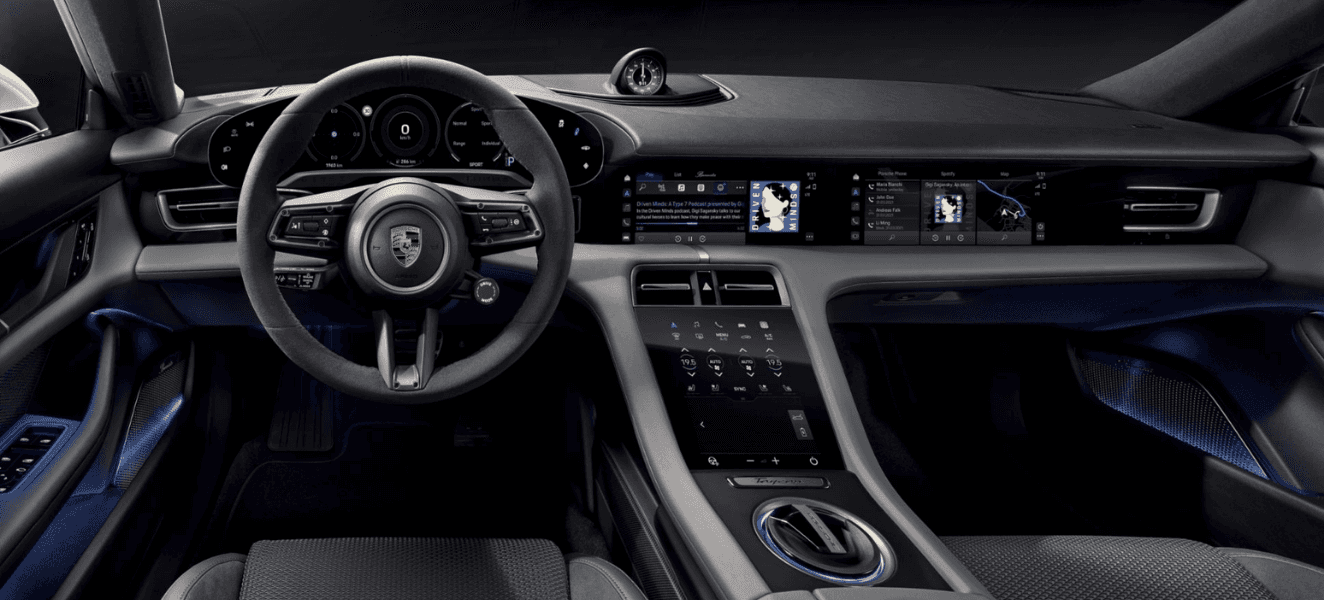 Porsche recently announced the launch of the sixth generation of its Porsche Communication Management System 6.0 (PCM 6.0), commonly referred to as the infotainment system in all new Porsche's. This update comes at a perfect time, as 2022 models are being manufactured and hitting dealership showrooms worldwide. The new functions within the PCM system come standard as of now on every newly configured Porsche 911, Taycan, Cayenne and Panamera models. The exact configuration depends on the trim level and model of the vehicle. We have compiled a list of all the new features and our team at Porsche Englewood is here to answer any of your questions. Continue reading to learn all about PCM 6.0!
In-Car Entertainment Improvements
Improvements to the PCM system's entertainment functions are some of the main highlights of PCM 6.0. For instance, the system now includes Apple Music and Podcasts integration (previously only available in the Taycan model), in addition to Apple CarPlay. PCM 6.0 also lets Spotify Premium customers link their accounts to their cars with their Porsche ID to use Spotify as an added media source. The system gives access to Spotify's favorite songs feature and the customer's podcasts without using a smartphone. PCM will bring Android Auto to Porsche for the first time, although it is only available in wired form.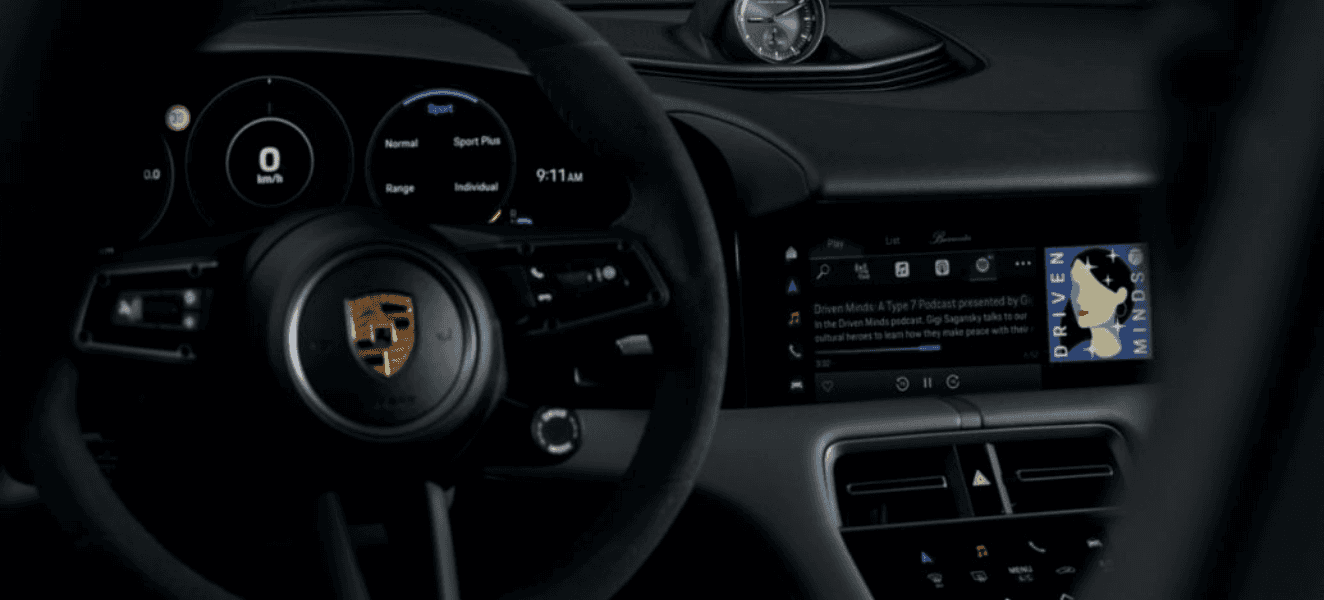 New Navigation and Better Charging Planner Features
Porsche Taycan owners can only enjoy the maximum range of their vehicles only if the car drives the most efficient route on every journey, regardless of the distance. The 6th generation of the Porsche Communication Management plans routes with charging stations with the highest possible energy output, allowing the vehicle to make the most of its performance without the driver worrying about the car's range. What's more, the improved navigation system calculates routes faster and has a redesigned map view. The entire system also supports over-the-air updates.
Voice Pilot Upgrade
The PCM 6.0 upgrade means that the new Voice Pilot assistant has natural-language voice recognition, responding to the command "Hey Porsche." For instance, the driver could say something like "I need gas" instead of a scripted order to get the directions to the closest gas station. There are also significant improvements to the system, improving its scope to perform various functions and access multiple services, including in-car music streaming, news, and the car's operating manual.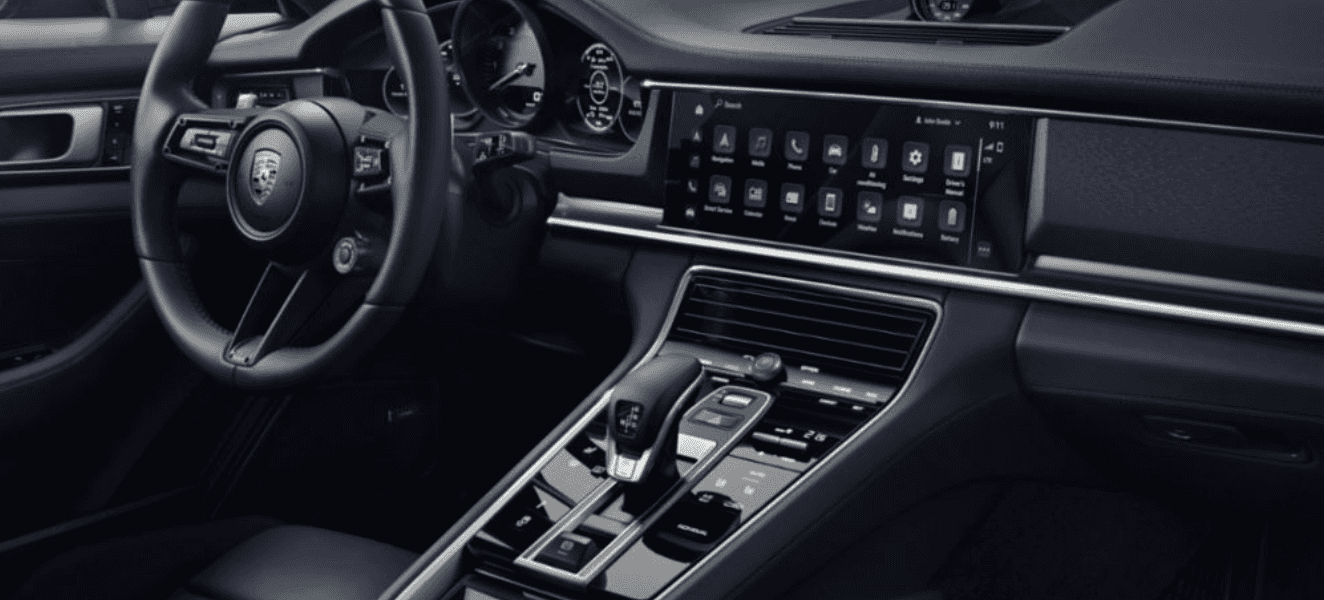 Get Your Next Porsche at Porsche Englewood
If you are ready to experience the power, performance, innovation, personalization, and features of a new Porsche, including the PCM 6.0 infotainment system, contact us at Porsche Englewood today, by calling (201) 227-6500. You can visit our showroom, conveniently located at 105 Grand Avenue in Englewood, NJ. We have new Porsche models, pre-owned models, and certified pre-owned models in stock. We look forward to helping you find your next Porsche!