Porsche Taycan Software Updates Are Now Available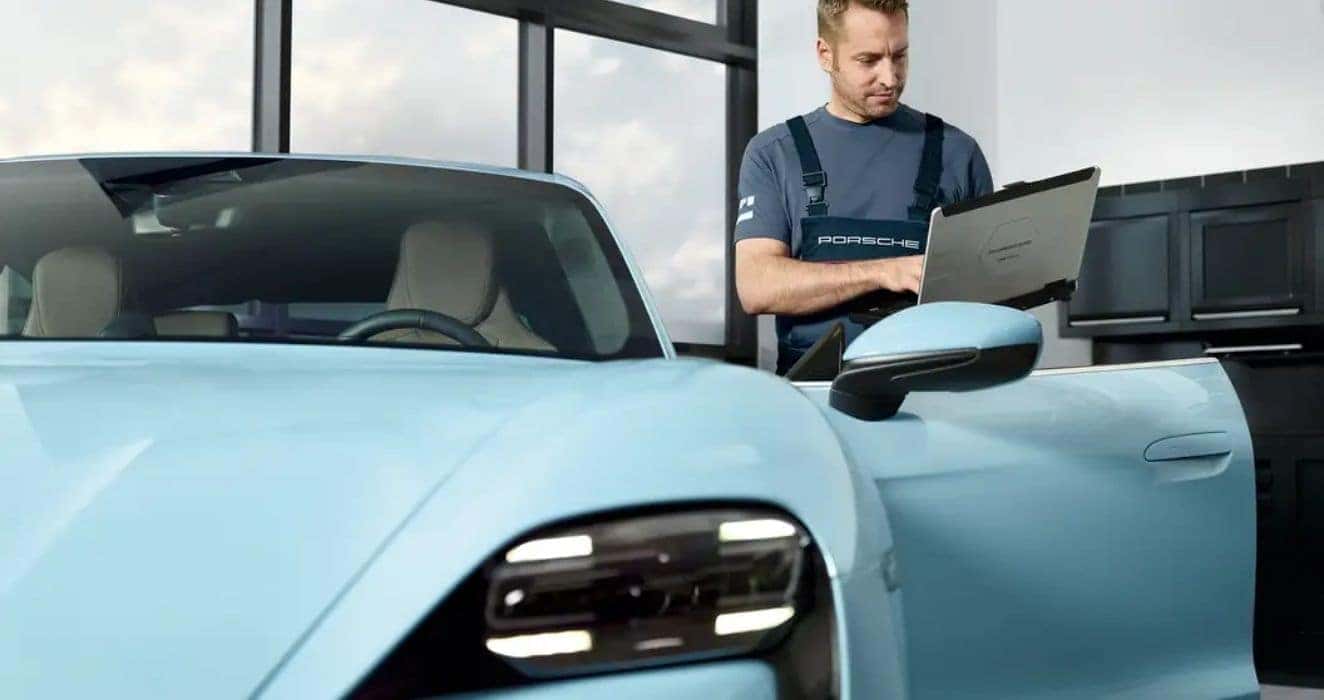 ­­When Porsche updated the software of its electric Taycan models last September, many owners of the first model year felt left out. If you own a first model year Porsche Taycan, you'll be happy to hear Porsche has released software updates for these cars, completely free of charge! Our team at Porsche Englewood is here to help you take advantage of this software update and provide all the information you need. Continue reading to learn more about what's included and how to get the software update, and contact us today for more assistance!
Who Gets This Update & What Is Included?
This software update is for any owner of a 2020 model year Taycan and all 2020 Porsche Taycan models are eligible for this free software update. The software update is broad-spectrum, meaning instead of simply focusing on a single area, Porsche has made improvements to nearly every aspect of the car's performance. Updates to the software include but are not limited to the following areas: Porsche Communication Management (PCM) system, Smartlift, Charging Planner, Navigation, and Acceleration.
Navigation & PCM System Updates
This software update streamlines the Taycan's navigation system. The update includes the addition of online traffic data to the navigation screen. Porsche is also adding Apple Music Lyrics and Apple Podcasts to the navigation screen, and iPhone apps will now be available in the Porsche Communication Management system.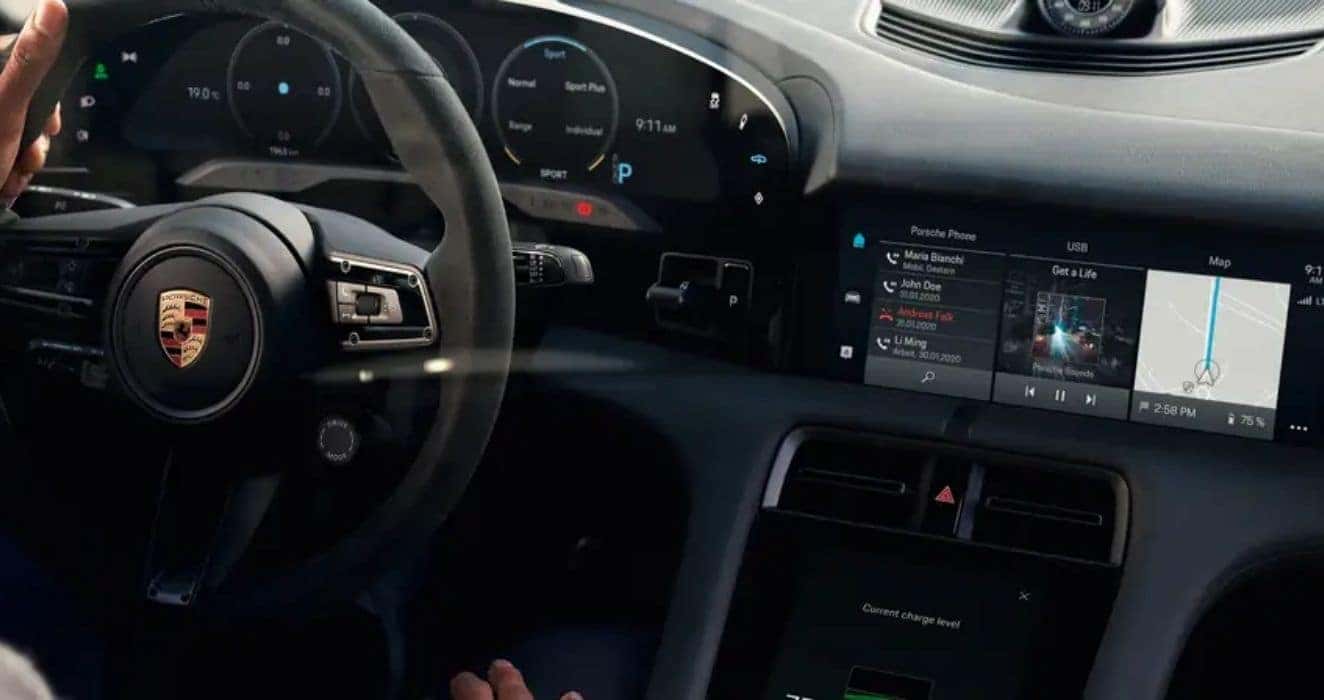 Smartlift Update
On Taycan models equipped with Adaptive Air Suspension, this software update includes Smartlift technology that allows you to program the car to raise its height when it reaches certain daily trouble spots. Trouble spots like speedbumps in your work parking lot or neighborhood, or entering your driveway can now be automatically prepared for by your Taycan's suspension.
Charging Planner Update
This software update includes a variety of upgrades to the Charging Planner. These include Battery-Saving Charging, which reduces charging capacity to 200 kW from 270 kW if you want a lower impact (and lower heat) charging experience. You'll be able to set your desired charge level when on the go and receive notifications on your phone and in the car when you've added enough charge to reach your destination.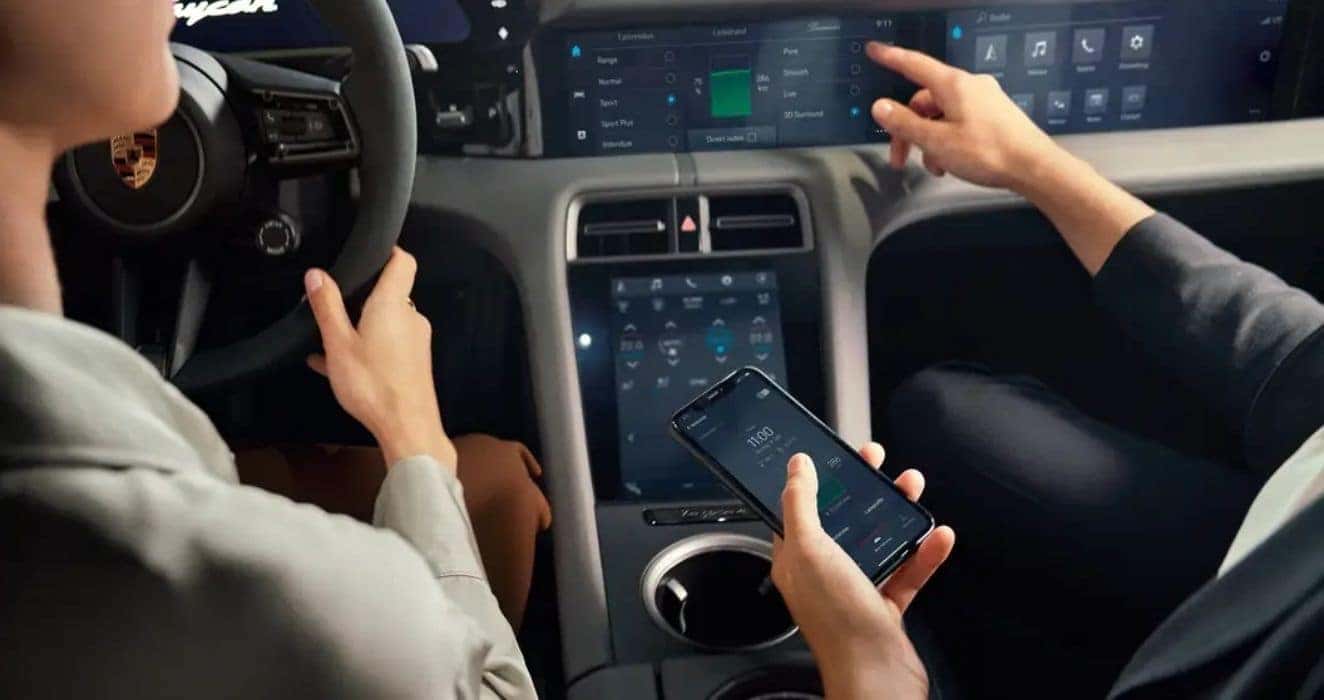 Acceleration Update
The updated Chassis Control makes acceleration in your Taycan slightly faster. After the update, the Taycan Turbo S takes 0.2 seconds less to go from 0 MPH to 125 MPH.
Get Your Update at Porsche Englewood
Because of the far-reaching nature of these updates, Porsche is requiring them to be carried out in an authorized Porsche Service Center. If you are a 2020 Porsche Taycan owner in need of this software update, our team at Porsche Englewood is here to help! You can contact our Service Center at (201) 816-6085, schedule an appointment online, or visit us at 105 Grand Avenue in Englewood, NJ. We look forward to helping you take advantage of this software update for your Porsche Taycan!