Porsche Launches Three New Panamera Models for 2021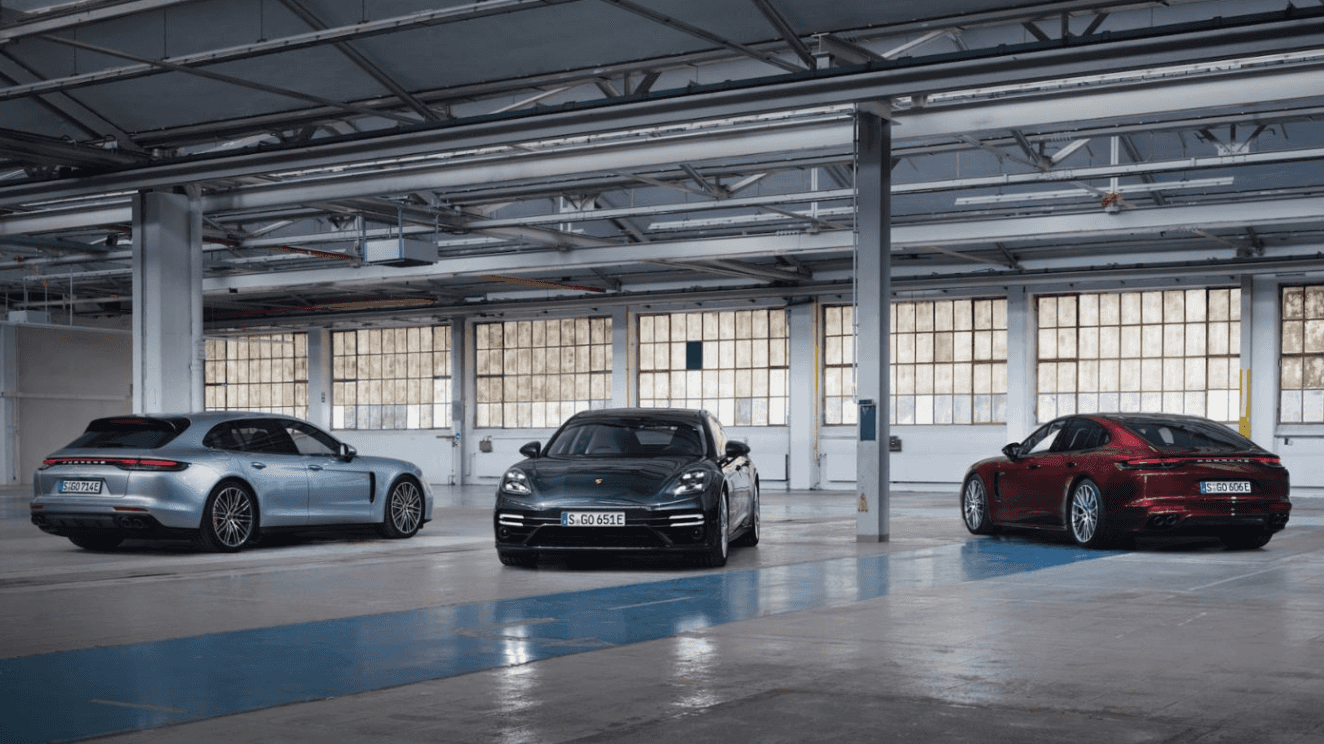 In the fall of last year, Porsche released updates and specifications for the upcoming 2021 Porsche Panamera. The 2021 Porsche Panamera has since been released, and Porsche recently released more exciting news. Porsche has expanded the 2021 Panamera model lineup with three models – the Panamera Turbo S E-Hybrid, the Panamera 4S, and the Panamera 4 E-Hybrid. The latest updates bring more power and efficiency that ever before in the revamped model line-up. The 2021 Panamera is already in stock here at Porsche Englewood, and these new model variants will be here soon! Please keep reading for a detailed description of the new Panamera models.
The Panamera Turbo S E-Hybrid
The 2021 Panamera Turbo S E-Hybrid is for individuals who want fuel efficiency but don't want to sacrifice performance. The Panamera Turbo S E-Hybrid is the most powerful Panamera model and is one of three plug-in hybrid Panamera models available. The car needs only 3.2 seconds to accelerate from 0-60 mph and features a speed of 174 mph. This is possible due to the biturbo V8 engine with a 100kW electric motor. The model's driving mode has also been updated to facilitate the utilization of energy efficiency. The all-electric driving range has been increased by 30%. With three unique driving models, you can tailor the performance of the Panamera Turbo S E-Hybrid to be economical or sporty.
The Panamera Turbo S E-Hybrid comes with the latest technology and driver assists from Porsche. The infotainment center is powered by the Porsche Communication Management system with an upgraded resolution display. Drivers can utilize Voice Pilot online voice controls, Apple CarPlay, Risk Radar for road sign and hazard info, and many other Porsche Connect services. On the exterior, you'll find a redesigned front end with dual C-shaped Turbo front lights, larger air intakes, and revamped rear light bar. The Turbo S E-Hybrid also comes in two new exterior colors, Cherry Metallic and Truffle Brown Metallic, and has three new wheel options.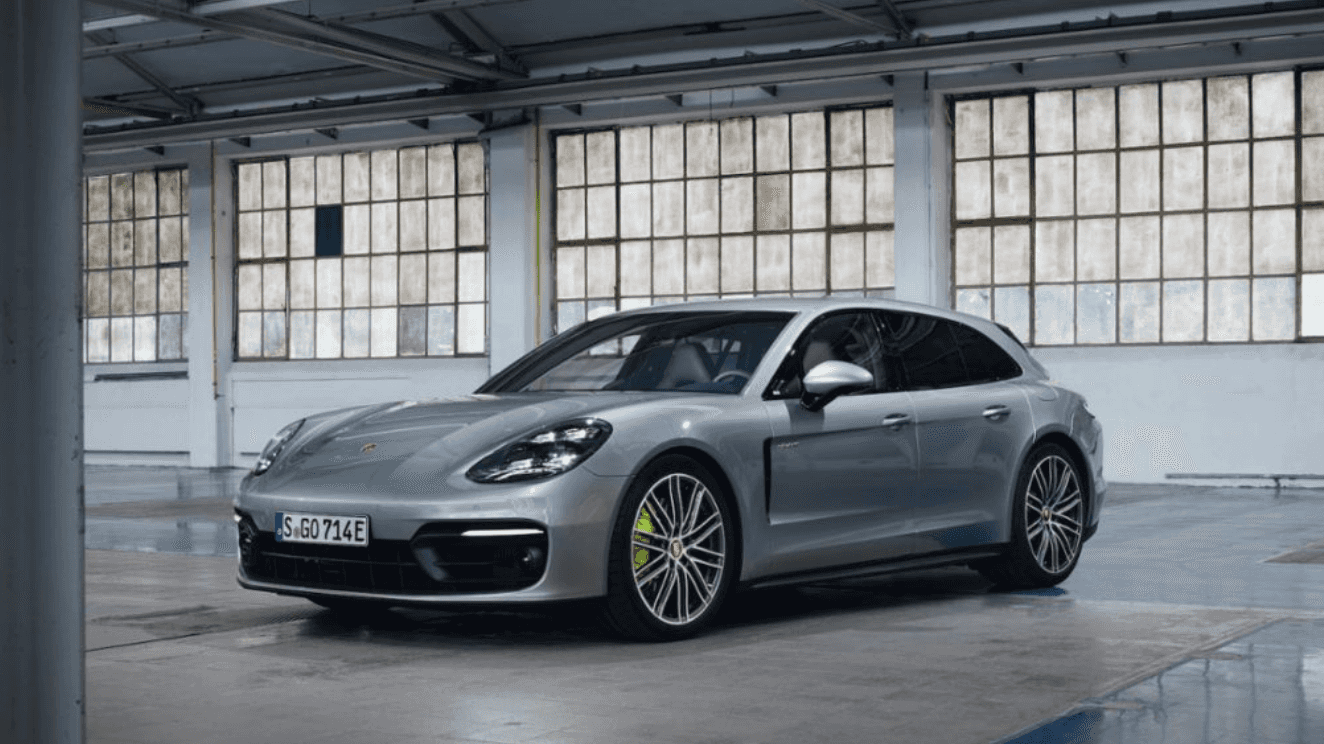 Panamera 4 E-Hybrid
2021 4 E-Hybrid features the same 100kW electric motor paired with a 2.9-liter biturbo V6 engine. This powertrain is capable of going 0-60 mph in just 4.4 seconds. Its electric range's efficiency has also been enhanced by 30% because of its optimized driving modes and 17.9 kWh batteries. Like other new models, Panamera 4 E-Hybrid also features the latest enhancement in terms of chassis, design, equipment and infotainment.
The chassis and handling systems in all three new Panamera models have been designed and tuned for optimal performance without sacrificing comfort. These Porsche plug-in hybrid Panamera models can be charged at home or at a public charging station using a Mode 3 cable. You can utilize the standard Porsche Mobile Charger and reach a 7.2kW charging capacity.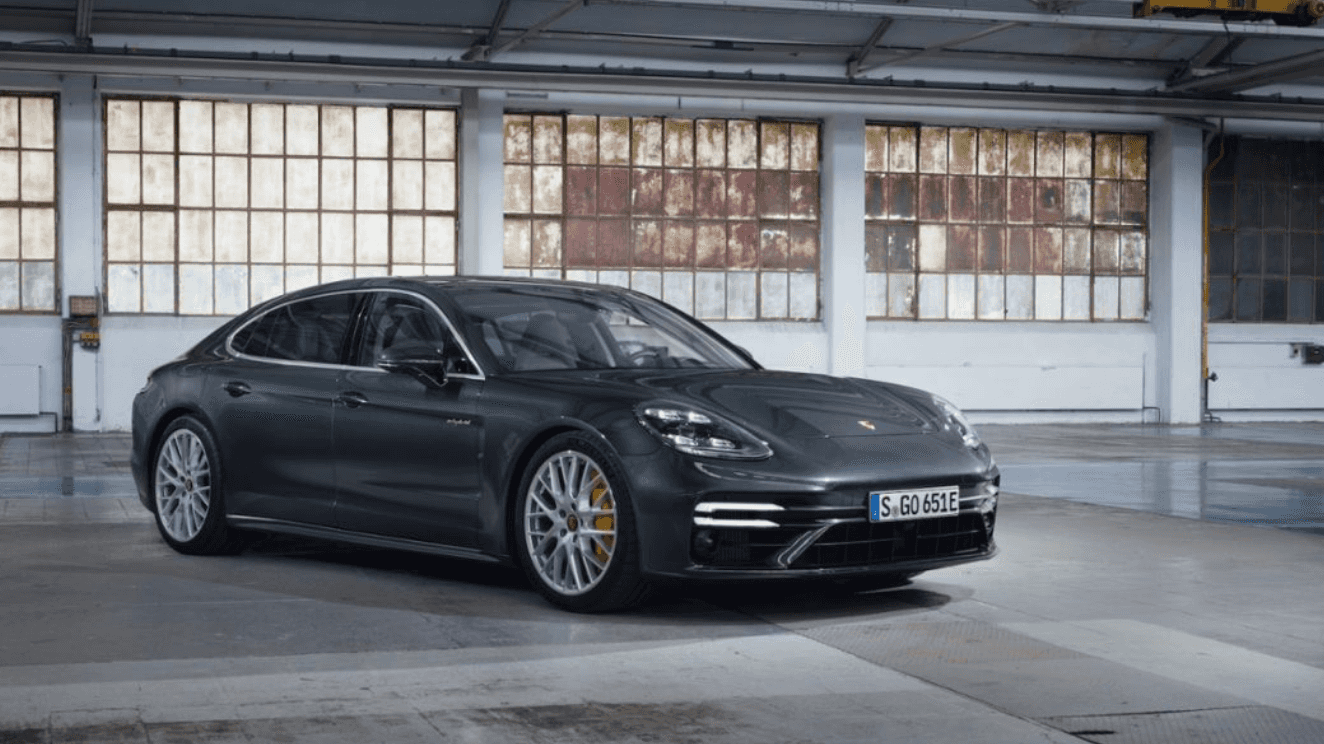 The new Panamera 4S
The 2021 Porsche Panamera 4S also received updates to performance, design, and technology like the entire Panamera lineup. The Panamera 4S is still powered by a 2.9-liter biturbo V6 engine, and with the Sport Chrono package, it's capable of going 0-60 mph in just 4.1 seconds. The impressive engine performance is paired with Porsche Dynamic Chassis Control Sport roll-stabilization system. On the exterior, the previously optional Sport Design grille and front end now comes as standard. This features larger side cooling air openings, aggressive yet stylish air intake grilles, and a single-bar front light layout.
The interior design of the Panamera 4S saw an update as well. The upgraded interior features eight-way power adjustable seats. A 12.3-inch touchscreen houses its infotainment center which features navigation, extensive connectivity, and real-time traffic information, among other crucial functions. The 14-speaker sound system paired with the exhaust note of this powerful Panamera will bring a smile to any driver's face.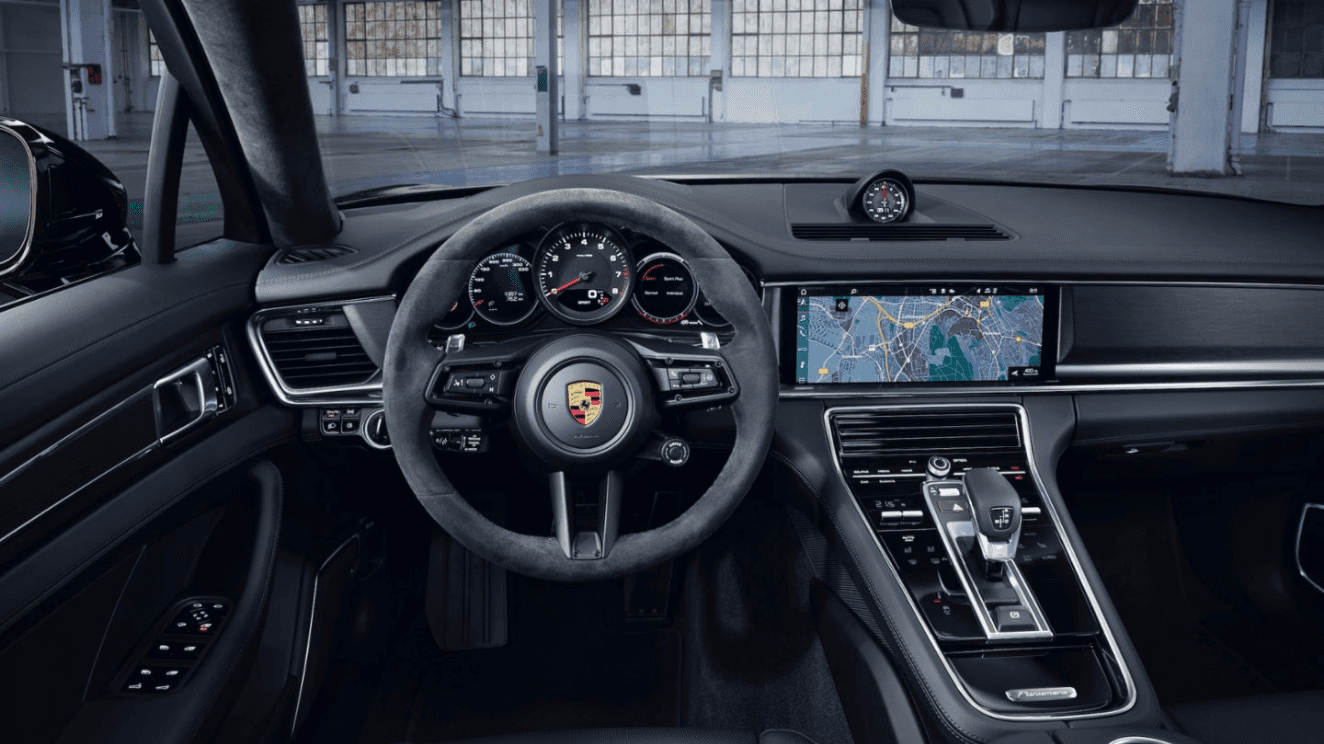 Get the New 2021 Panamera at Porsche Englewood
The new 2021 Porsche Panamera is currently in stock here at Porsche Englewood. These new model variants are currently available for order and will be in stock soon. For more information about the latest Porsche models, you can browse our new inventory online or contact us today at (201) 227-6500 to set up a test drive or order your new model. Take advantage of our pre-owned inventory and certified pre-owned inventory, as well as, our new lease specials to get the best deal. We look forward to helping you find the Porsche of your dreams!