Porsche Introduces First-Ever Hybrid Variants of the Porsche Panamera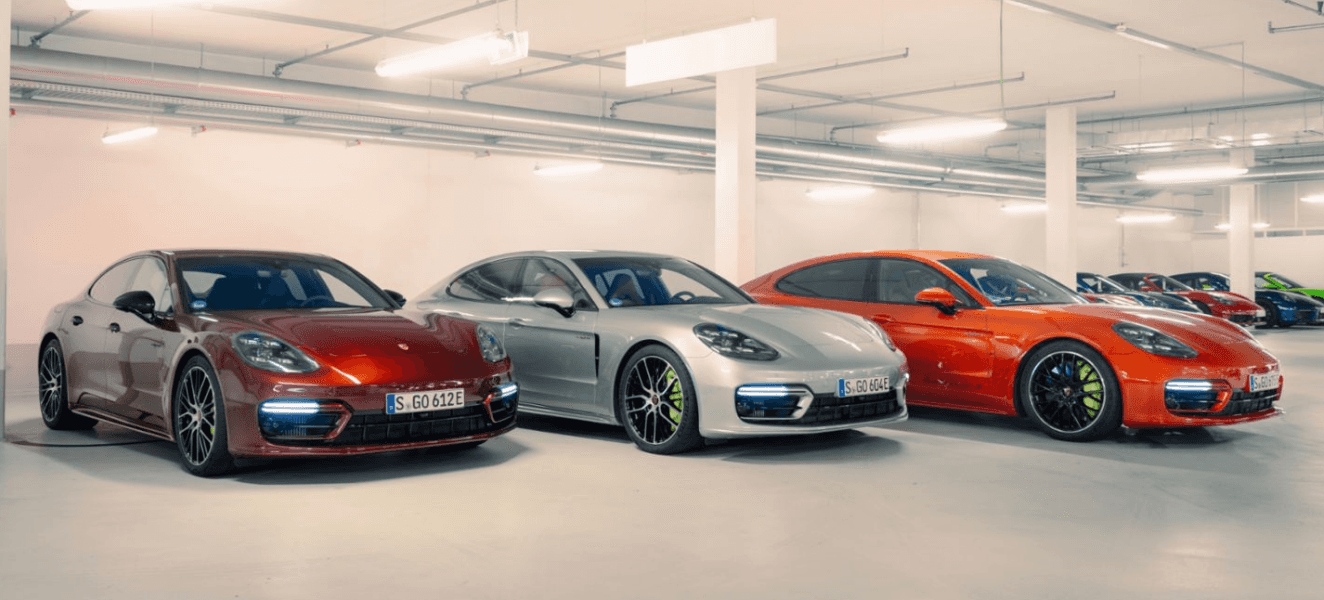 Porsche vehicles embody peak refinement in each of their respective classes, and the Panamera is no exception. From its long, low silhouette to its revolutionary interior to its solid chassis, the Panamera is how Porsche delivers a full-size sporty luxury sedan. Porsche has recently announced updates to the Panamera model lineup that is a first-ever for the Panamera. Porsche introduced three hybrid variants of the Panamera and they're in stock now at Porsche Englewood. With the new E-Hybrid models, Panamera buyers can enjoy electric-car performance without sacrificing Porsche engineering or gasoline engine convenience. Continue reading to learn all about the Panamera Hybrid models!
Electric & Hybrid Performance
Porsche engineers have done an incredible job of blending power, efficiency, and performance in each of the Panamera hybrid models. Porsche released the Panamera 4 E-Hybrid, Panamera 4S E-Hybrid, and the Panamera Turbo S E-Hybrid, making Porsche the only automaker with three different hybrid variants in a single model series. Panamera E-Hybrid models are still pure Porsche, so the performance you expect is still readily available. The entry-level Porsche Panamera 4 E-Hybrid delivers a total of 455 horsepower from the combination of its 2.9-liter biturbo V6 and the electric motor. The 4S E-Hybrid model bumps total power up to 552 horsepower owing to higher output from its V6. The Panamera Turbo S E-Hybrid model brings twin-turbo V8 power to the party, offering a total of 690 horsepower and sprinting from 0-60 mph in 3.0 seconds.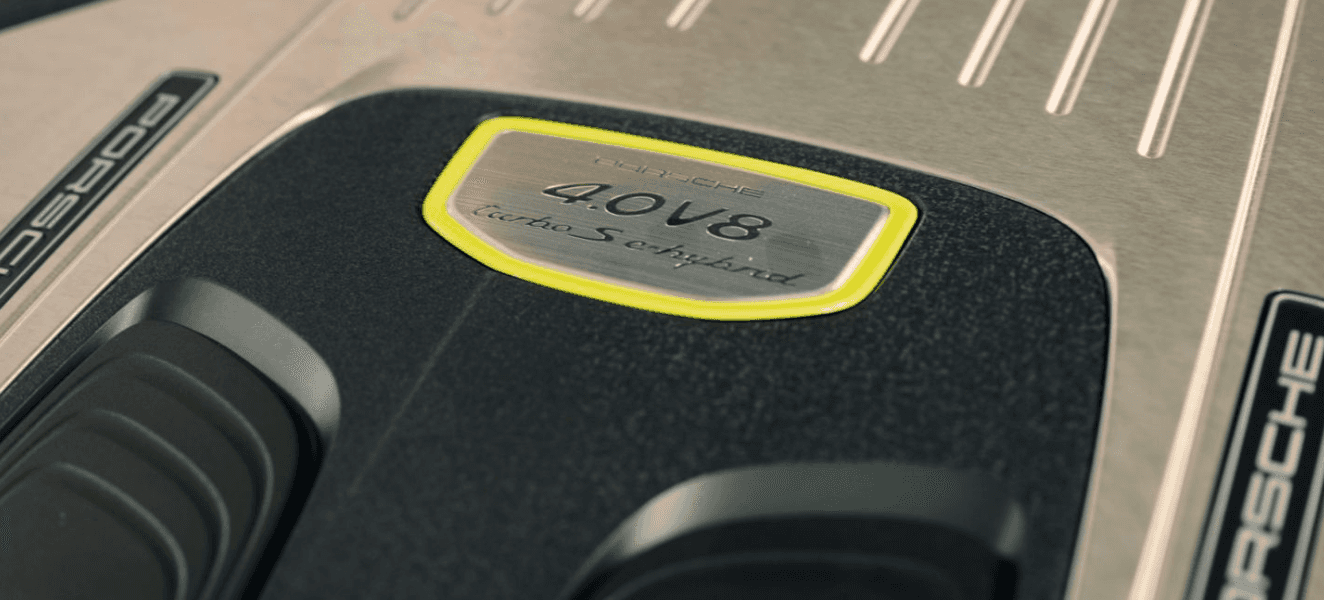 Porsche takes the complexity out of hybrid vehicles with Hybrid Auto mode, letting the vehicle choose how to deploy power. For stop-and-go city driving, Panamera E-Hybrid models can use E-Power pure electric mode for up to 39 miles, saving fuel for highway driving. For higher performance situations, Panamera E-Hybrid shifts seamlessly to the gasoline engine. The E-Charge function allows the gas engine to generate extra power and restore the battery when needed, keeping its charge level optimal. Of course, Porsche always puts the driver in control, so these automatic settings can be overridden with the touch of a button.
Fully Integrated Technology
True to form, Porsche didn't just tack on a battery and call it a hybrid. The Panamera E-Hybrid's innovative drivetrain was designed from the ground up to power the blend of sports car performance and luxury car comfort you've come to expect from Porsche. Panamera E-Hybrid gives you control over your journey, no matter if that's pure electric driving for short trips, a performance-oriented strategy for highways and track days, or a focus on efficiency to get you through your week with minimal fuel costs. With E-Charge and regenerative braking, Panamera E-Hybrid works with you to keep the battery topped up. There's even E-Hold, which allows Panamera to maintain the battery level as-is, relying on the gas engine and saving battery power for later use.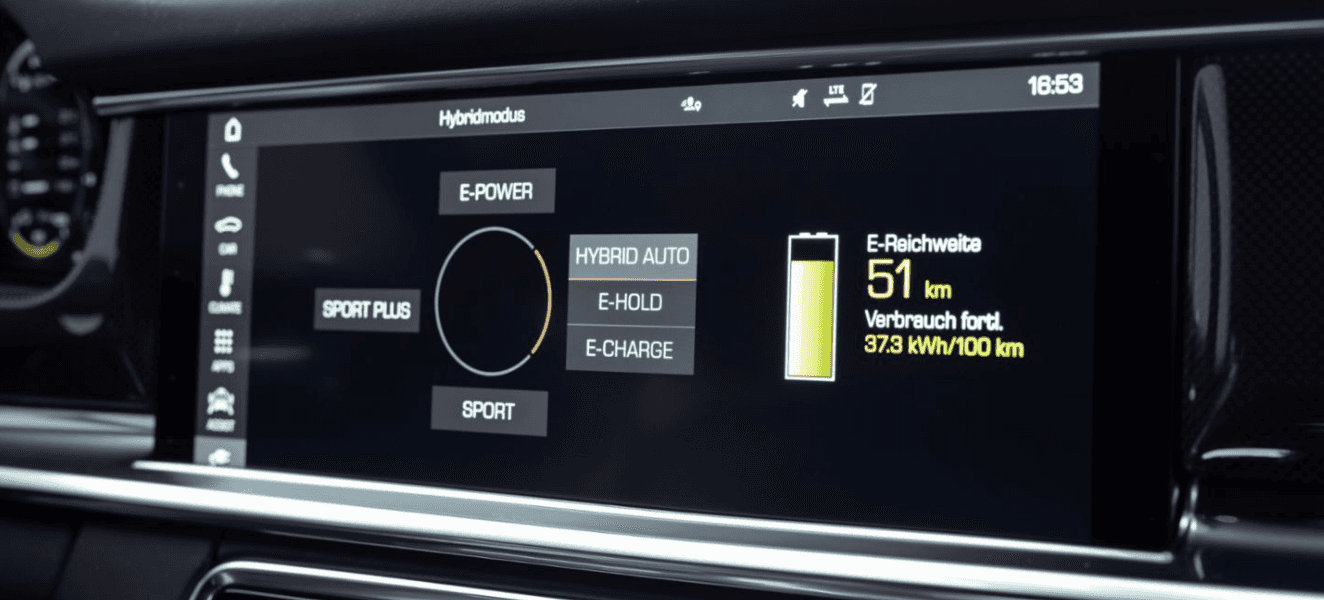 Refined Design
Visual design changes for the Panamera hybrid models are minimal, and that suits Panamera fans just fine. The long hood and muscular haunches that made this car a fan favorite are intact, but Porsche designers have added a few subtle tweaks to make the hybrid models unique. The new Sport Design front end features larger air intakes and integrated daytime running lights. Around the back, the light bar blends with the newly contoured tail lights to hint at the electric features hidden within.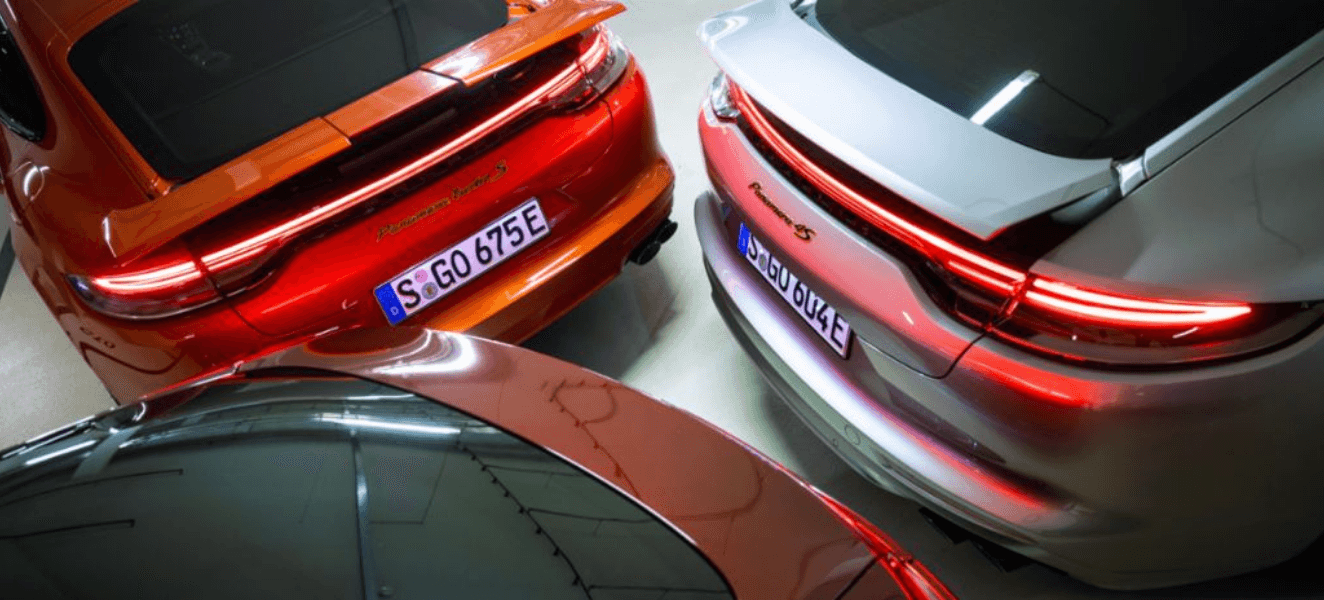 Find Your Hybrid Panamera at Porsche Englewood
Whether you prefer a Panamera E-Hybrid, a gas-powered Panamera, or another Porsche model, you'll find what you need at Porsche Englewood. We have Panamera E-Hybrid models in stock now, ready and waiting for you to test drive them! If you're looking for another vehicle, explore our extensive inventory of new Porsche models, or take a look at our selection of pre-owned vehicles. Whatever your vehicle needs may be, our experts stand ready to assist you in your search. Contact us today at 201-227-6500 and find out why so many Porsche buyers keep coming back to us!