Porsche Celebrates the 20-Year Anniversary of Porsche Cayenne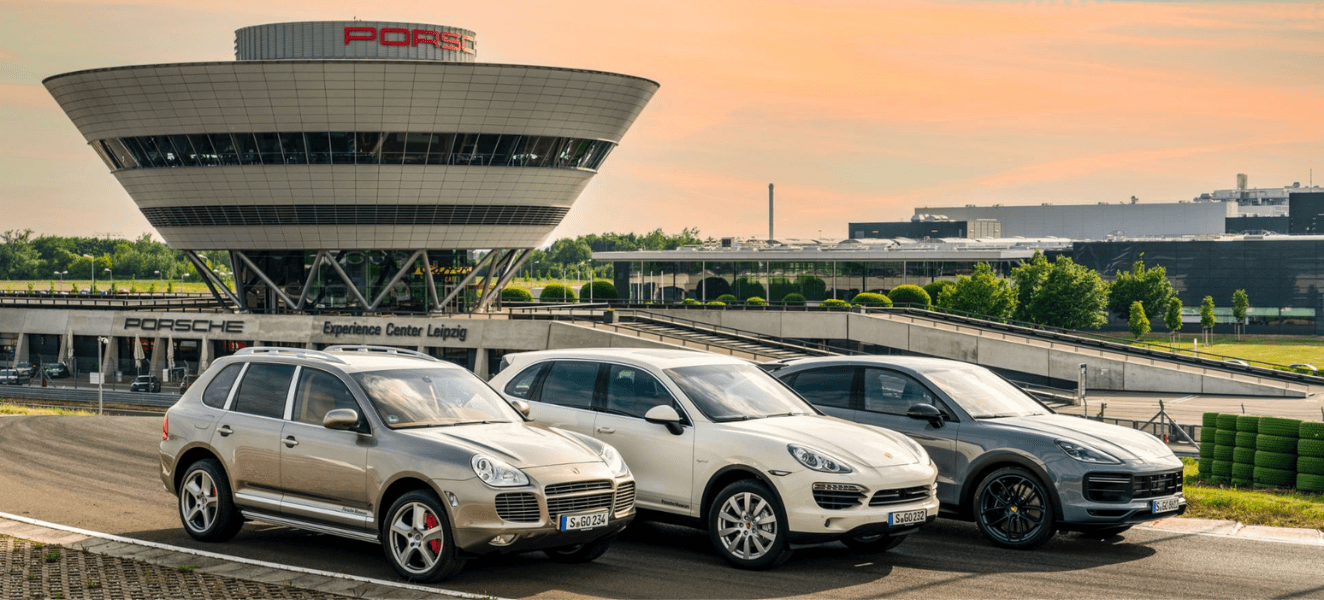 Porsche is glad to announce the 20th Anniversary of its high-performance SUV, often referred to as the 'third-Porsche' – The Porsche Cayenne. Since the first Cayenne model rolled out, the German automaker has garnered a massive global following, thanks to its dedication to creating sporty SUV models that give top rivals – such as the BMW X-series and Lexus RX – a run for their money. The road to creating an engineering masterpiece like the Cayenne represents 20 years of continued hard work, engineering improvements, and a focus on remaining true to the brand's quality standards. Continue reading to learn about the history of the Porsche Cayenne and what's next for this Porsche SUV!
A Brief History of the Porsche Cayenne
The Porsche Cayenne made its market debut in 2002, with sales in North America beginning in 2003. It's a success story with a humble beginning because Porsche was facing an economic crisis when the idea of creating the Cayenne was conceived in the early 1990s. With only the mid-engine Boxster and the highly dependable 911, the car manufacturer wouldn't have survived the crisis, and that's when it decided to create a high-performance SUV to appeal to its North American market, where SUVs were trending at the time.
Porsche partnered with Volkswagen (VW) in a joint project called 'Colorado' to manufacture the Cayenne and VW Touareg. While the two cars shared the same platform built by Porsche, they featured different engines from their respective brands, and Porsche sourced the Cayenne's bodywork and paint from VW. In 2002, Porsche rolled out the first and second model generations of the Cayenne – the E1 and E2 – and the third generation (E3) came out in 2017.

Expansion to New Markets
Following its official launch at the 2002 Paris Motor Show, the demand for the Cayenne increased globally, exceeding sales expectations. Porsche expected to produce 25,000 models yearly, but it managed 276,625 cars over the eight years of the first-generation Cayenne with about 34,581 models per year. A massive milestone, the one-millionth Cayenne rolled out of the factory in 2020, and then 80,000 more models were produced in 2021.
The Cayenne has offered Porsche an economic basis for sustainable success in the SUV market, becoming one of the brand's bestselling models since 2002. Additionally, the Cayenne has opened new markets for the company and significantly contributed to the expansion of its international sales network. That's why Porsche is delighted to celebrate the Cayenne's 20th Anniversary.

From Internal-Combustion Engines to Hybrid and Plug-In Hybrid Powertrains
The Cayenne's extensive technical features make it family-friendly, highly dynamic, and robust off-roader all in one package. Porsche has stopped at nothing to advance its SUV segment. The first-generation Cayenne came available with two V8 engine options. The Cayenne S sported a newly engineered 4.5-liter engine that generated 340 horsepower and a top speed of 150 mph, while the Cayenne Turbo offered even more power with an impressive 450 hp and enough power to reach a top speed of 165 mph.
To optimize weight and performance, Porsche replaced the second-generation Cayenne's low-range transfer box with an all-wheel-drive (AWD) system that's still in use to date. It also redesigned the model and introduced hybrid and plug-in hybrid powertrains. Each of these hybrid variants featured a Torsen center differential.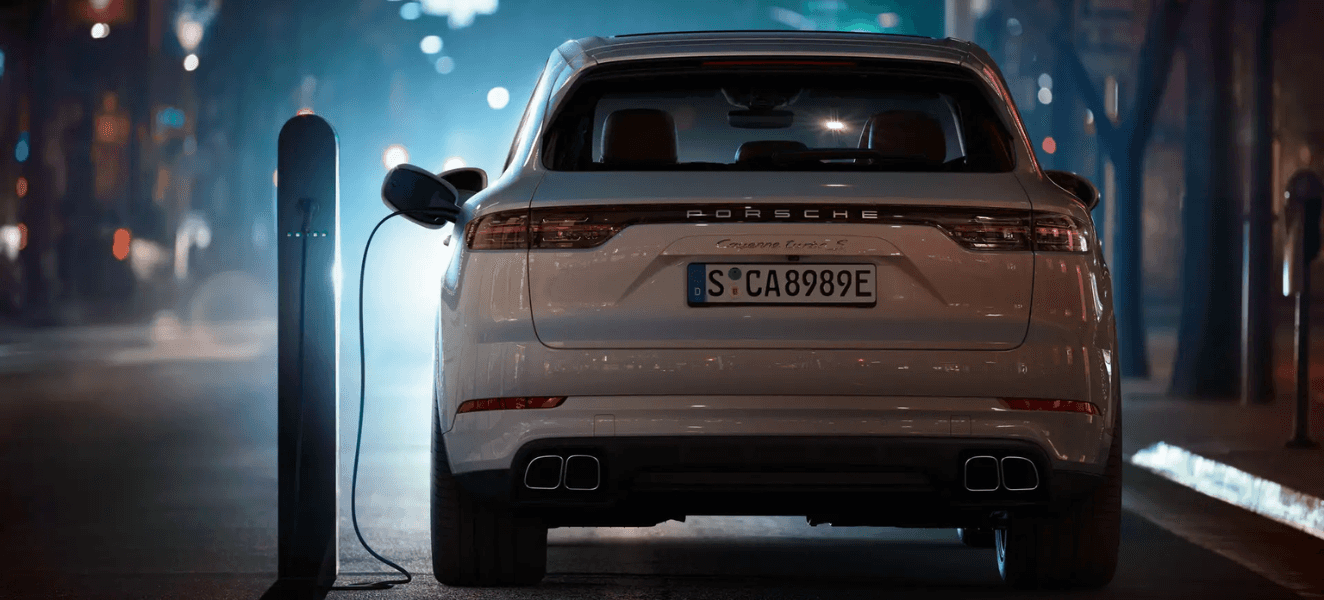 The mission with the third-generation Cayenne was to make it even sportier while maintaining excellent ride comfort, and also not compromising its off-road and driver support capabilities. Porsche achieved that by including a three-chamber air suspension, rear-axle steering, new driver assistance systems, and connectivity updates, such as Wi-Fi, Bluetooth, and smartphone integration. Based on these advancements, Porsche reached another milestone by launching a new model variation – the Cayenne Coupe – in spring 2019.
Get Your Porsche Cayenne at Porsche Englewood
Are you a Porsche Cayenne fan? We have a great selection of New Cayenne and Pre-Owned Cayenne models in stock on our lot right now! At Porsche Englewood, we are proud of being a long-standing Porsche dealership serving New Jersey and New York. You can shop and purchase your new Porsche online with our digital retailing tools, or you can contact our experienced Sales Team at (201) 227-6500. We have a wide range of new Porsche models, pre-owned models, and certified pre-owned Porsche's. Our Team will provide professional support and valuable insights into the Cayenne to help you choose the model that suits your personality, driving skills, and performance expectations.