Porsche, Bugatti, and Rimac Joint Venture for New Automotive Company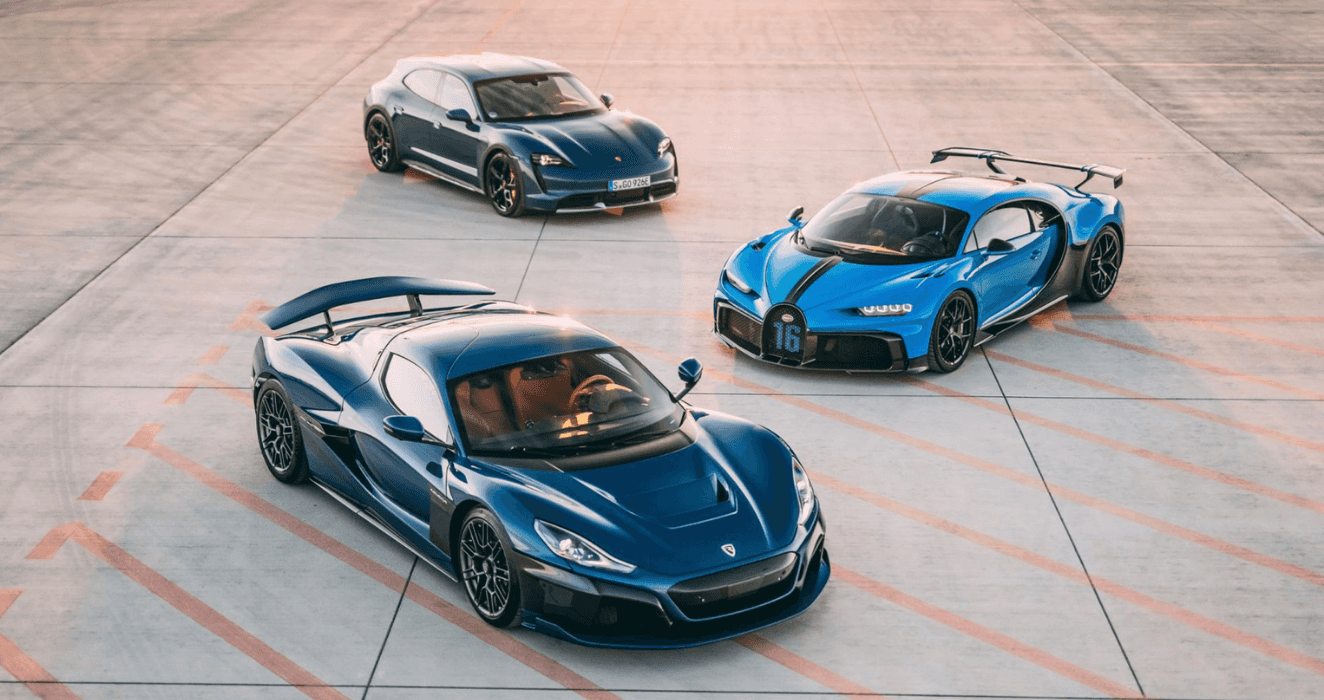 Four months ago, two automotive giants made a groundbreaking deal. Porsche and Bugatti announced a joint venture to combine resources and management as part of a major interest purchase in the automotive company Rimac Automobili. Now, they are ready to begin projects under their new company group, which consists of Bugatti Rimac and Rimac Technology. This merger shows a promising fusion of Rimac's electrification prowess and Porsche & Bugatti's unmatched craftsmanship and heritage. Continue reading to learn more about this deal and what it means for the future of Porsche electrification technology.
A Historic Merger in the Automotive World
Bugatti Rimac ownership is broken down as follows – Rimac Group is the major shareholder, with a 55% stake, and Porsche AG now has 45% stake. Porsche enters the venture as a strategic partner, and Bugatti and Rimac Automobili will continue operating as independent companies with separate distribution channels. Rimac Automobili will also have a strong focus in its Rimac Technology division to develop technology shared between the brands.
The Bugatti Rimac enterprise will be based in Sveta Nedelja, Croatia, where they are building a new headquarters and company campus for nearly $200 million. According to Oliver Blume, the merger benefits all the involved parties by consolidating each company's expertise into a single venture. "This merger will work for everyone involved because we're creating a powerful automotive company. We love Bugatti because of its charm and passion, and this joint venture will add value to the company by orienting it towards the future. With Rimac as part of the company, we have the technical expertise to achieve our electrification goals."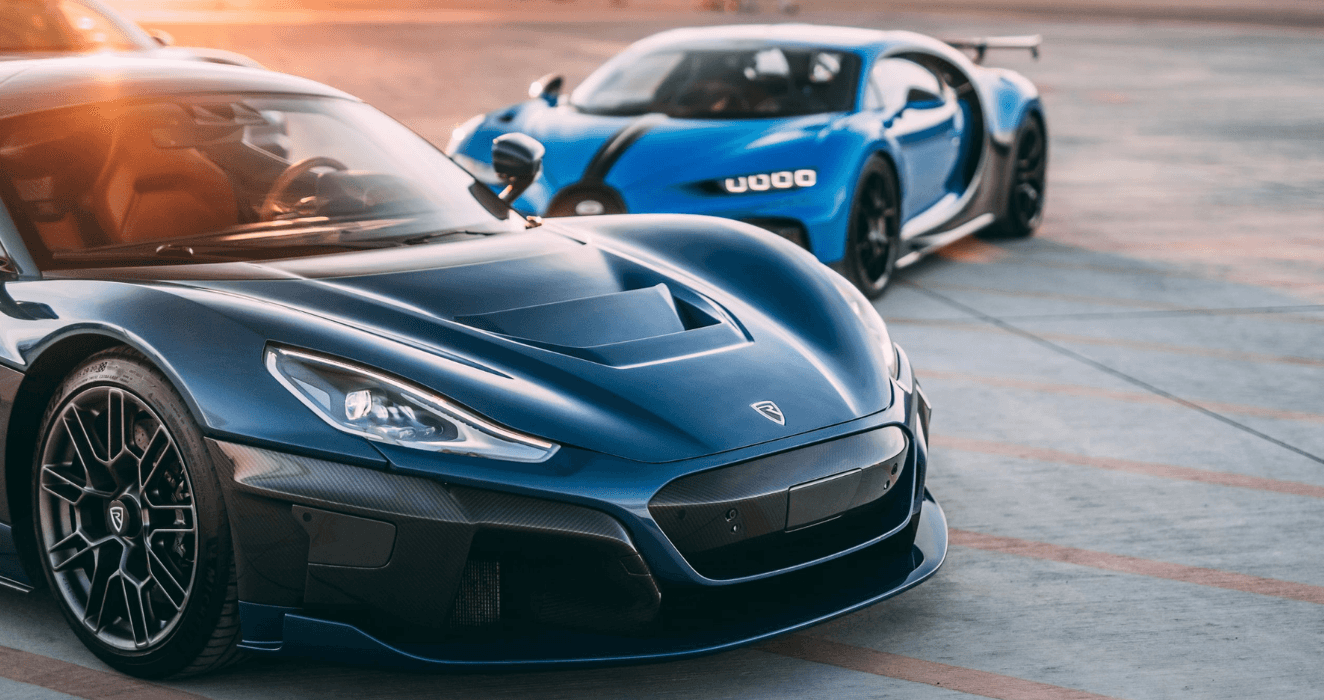 A Winning Management Team
The new venture's governing body is expected to include Mate Rimac, the founder and CEO of Rimac Automobile; Oliver Blume, Porsche's Chair of the Executive Board; and Lutz Meschke, the Vice-Chair of the Executive Board of Finance. Meanwhile, Bugatti CEO Stephan Winkelmann has stepped down to assume his role as Lamborghini president. Besides Mate Rimac, Oliver Blume, and Lutz Meschke, the pact initiators have assembled a management team steeped in experience and expertise in the auto industry. That includes Christophe Piochon, the former co-managing director of Bugatti Automobiles. He will be Rimac Bugatti's Chief Operating Officer (COO). The company's corporate management will also consist of Larissa Fleischer, the former director for digitization and new business strategies at Porsche. She will assume the position of Chief Financial Officer. Emilio Scervo, former chief engineer at McLaren, will fill the post of Chief Technology Officer.
Creating an Automobile Powerhouse
Back at Porsche, the joint venture was referred to as "Operation Rush," considering how fast the joint venture pushed through. Porsche became a shareholder in Rimac in 2018 and has moved incredibly quickly to become a significant partner. Nonetheless, it required a great deal of persuasion and several organizational challenges. Still, everyone involved worked extremely hard to ensure the deal pushed through to steer the new venture into a prosperous future.
The merger will also mark a transformational moment for Rimac CEO Mate Rimac, who founded the company just over a decade ago in a small garage. "I'm delighted to lead this joint enterprise and ensure our objectives are achieved. With Bugatti's exceptional craftsmanship and heritage and Rimac's electrification and efficient operations, Rimac Bugatti will surely be a successful and revolutionary company," said Rimac.
Get Your Next Porsche at Porsche Englewood
Are you in the market and looking to purchase a Porsche? Whether it will be your first Porsche, or you've been a Porsche customer for life, our team here at Porsche Englewood is ready to serve you. Visit our brand new showroom at 105 Grand Avenue in Englewood, NJ, or contact us at (201) 227-6500 and speak to one of our sales representatives. We have a wide range of new Porsche models, certified pre-owned Porsche models, and pre-owned inventory in stock now!