J.D. Power Study Ranks Porsche 911 Most Dependable Vehicle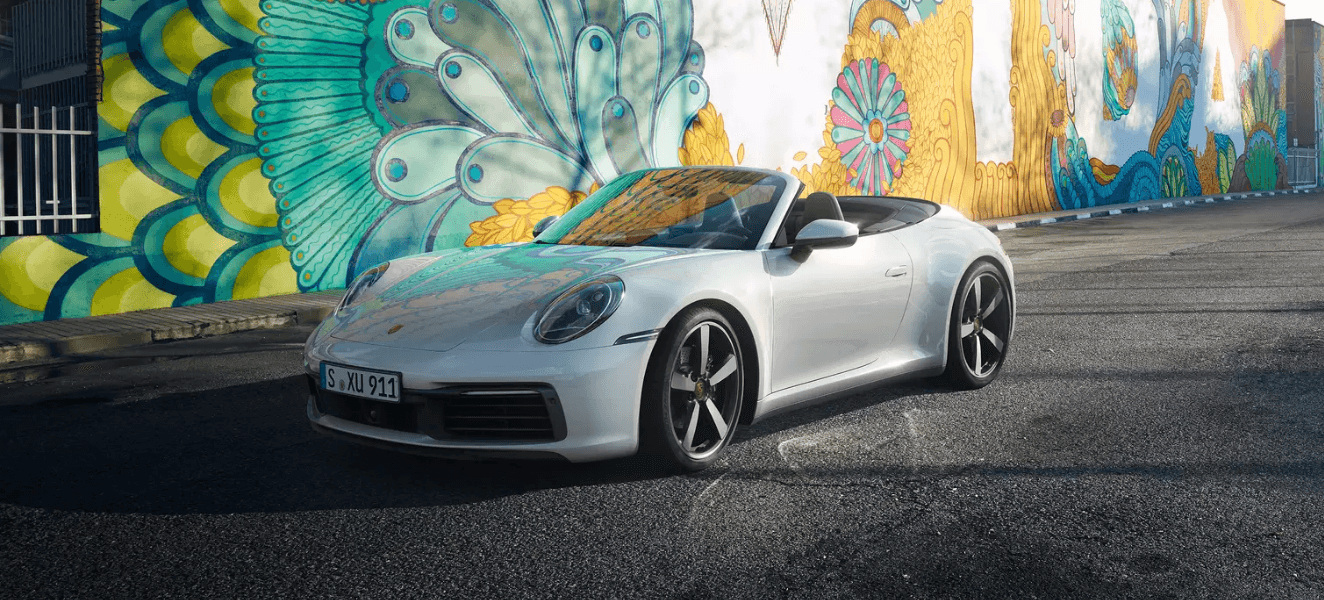 The Porsche 911 has been honored as the best car for hassle-free ownership that could own right now, according to JD Power 2022 Vehicle Dependability Study (VDS) released on 10 February. This is the second consecutive year the sports car has bagged the award, although it marks its third win in four years. Meanwhile, the Porsche Cayenne took the reliability award in the Upper Midsized high-end SUV category. The Porsche brand climbed to second place in the overall dependable car model. Our team here at Porsche Englewood is proud to sell and service some of the highest-performing, most dependable vehicles on the market. Continue reading to learn more about the JD Power Vehicle Dependability Study and why the Porsche 911 was selected!
Understanding the JD Power Vehicle Dependability Study (VDS)
The JD Power VDS rates dependability based on how long a car can go without issues. It evaluates and ranks the vehicles by "Problems Per 100 (PP100)". The higher the number of problems, the less dependable a car is, and vice versa.
JD Power sampled 33,000 verified car owners who've driven their vehicles for the past 12 months. The cars under survey were no older than three years old, the oldest being 2019 models. JD Power gathers feedback on 184 problem areas across nine broad categories, including:
Powertrain
Driver assistance systems
Infotainment technology
Climate control
Exterior condition
Interior condition
Features, controls, and displays
Seat design and comfort
Driving experience
With the data collected, JD Power can identify the most dependable vehicle brands and models, rated on a scale of 1000 points with a PP100 score. This year's VDS ranking marked the 32nd annual rating.
Why was the Porsche 911 Selected as JD Power Top Dependable Car?
While the longevity of a car depends on how well the owner maintains it, Porsche 911 has proven to run for hundreds of thousands miles without problems. The Porsche engine is rated at 100,000 miles and 10 years. However, most Porsche can rack up over 150,000 miles.
Porsche is an automaker known for reliability. The 911 is built to last and stay in excellent condition for many years after purchase. Thus, even the Porsche 911 – a sports car designed for high-spirited rides – lasts many years with the lowest ownership costs. The 911's PP100 score was 94, the lowest score any model has managed to reach this year. Car owners reported 18 fewer problems in the recently held study for the Porsche brand, bringing its overall PP100 score to 86 and taking it to the second spot after Lexus, surprisingly ahead of Kia and Toyota.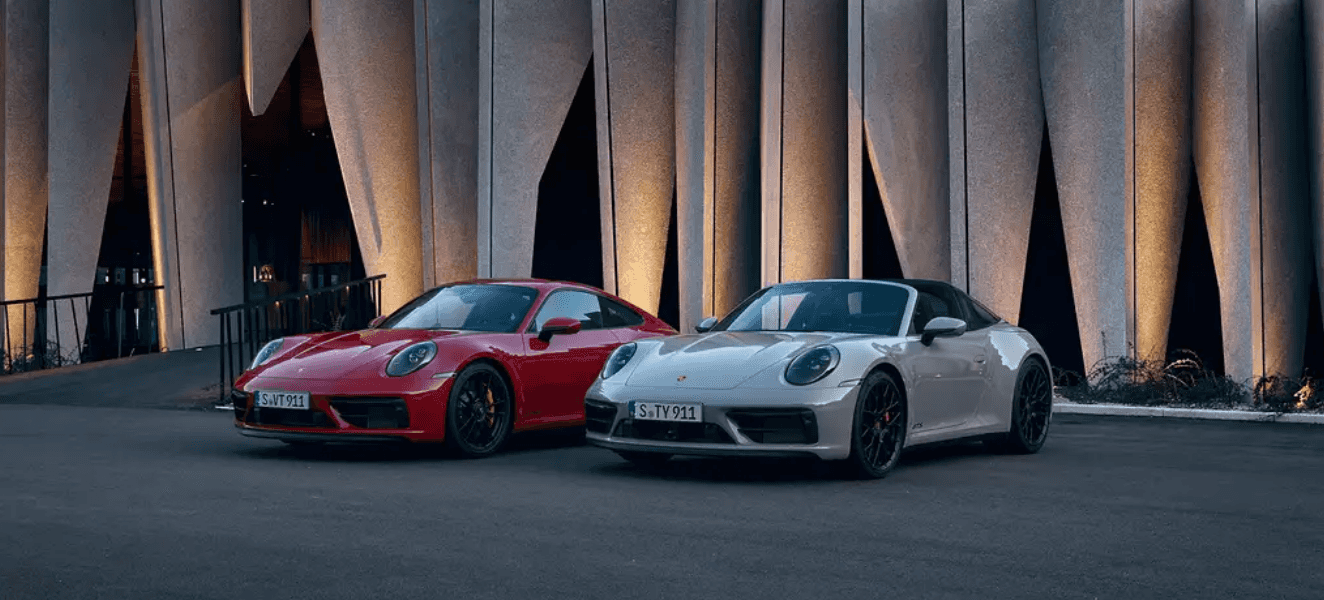 Features and Design of the Porsche 911
The 2022 Porsche 911 is a sports car manufactured for speed and performance. The car packs a 3.0-liter twin-turbo boxer 6 engine that cranks out between 379hp and 443hp, depending on the trim. That power is transmitted to the wheels via an 8-speed transmission system.
It also boasts a redesigned, sporty, athletic exterior that looks ready for the road. It's available in a wide range of colors, giving shoppers the chance to personalize the car to their personality. With newly redesigned tailpipes, sleek taillight strip, and third brake light, you'd be hard-pressed not to stare at the car. Its 20-inch front and 21-inch rear wheels add to its beauty and road readiness.
Enter inside the Porsche 911, and you'll find a laid-back interior steeped in tech features, such as a 10.9-inch infotainment touchscreen, 8-speaker stereo system, Apple CarPlay connectivity, and Porsche Communication Management with navigation. For your peace of mind, Porsche created the 911 with modern safety equipment, such as a rearview camera, Porsche Dynamic Light System Plus (PDLS Plus), park assist, lane-keeping assist, night vision assist, collision and brake assist, and more.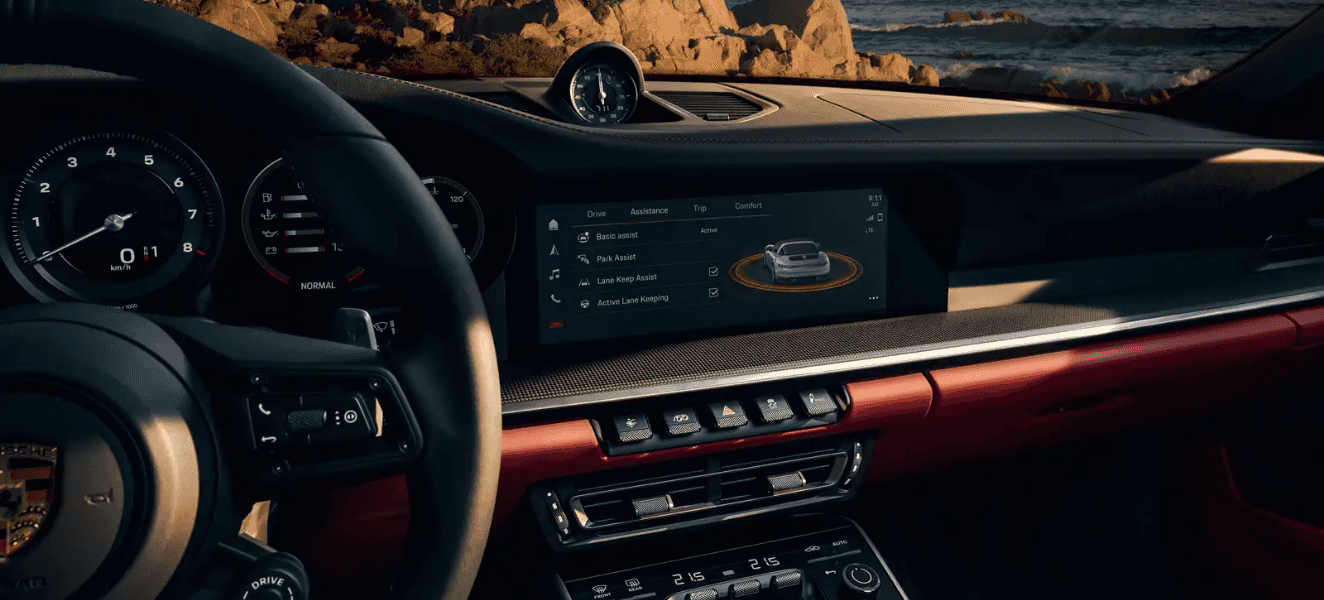 Get Your New or Pre-Owned Porsche 911
If you'd like to experience the Porsche 911's performance, visit with Porsche Englewood today and take a test drive. We are proud to have an extensive new inventory, including new 911 models and pre-owned Porsche 911 models. We are dedicated to providing you with the best car buying experience, backed by client-focused services. Contact us today at (201) 227-6500 or visit Porsche Englewood, NJ online to browse through our inventory to find your perfect ride and experience customer care on another level.