Get To Know Town Porsche's Sales Staff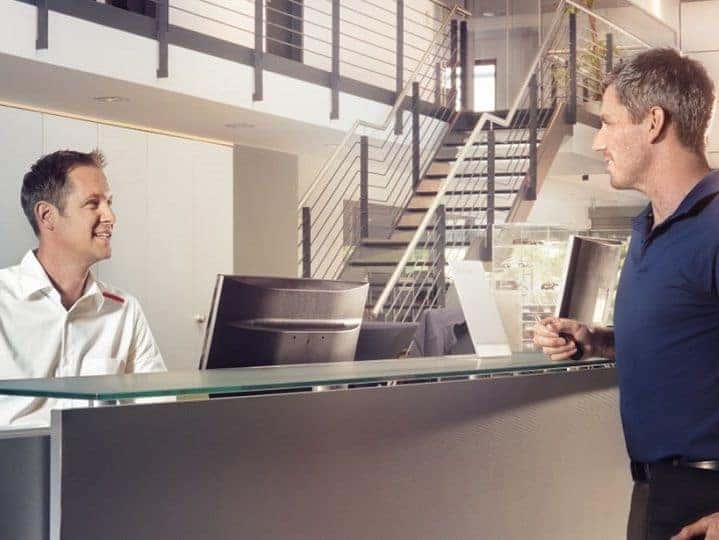 Read below to get to know more about the sales staff at your Porsche store!
---
Meet Scott Gillen – Your Town Porsche General Sales Manager
With over 27 years management experience in the auto industry both with luxury and mass market brands, Scott comes to Town Porsche  with the operational and leadership skills needed to help successfully continue our core principle, which is quite simplE, exemplary service for exemplary clients.
When not in the showroom, Scott loves to spend time at home with his wife and their very spoiled German Shepherd and African Grey. Scott is a huge sports fan, avid golfer, fisherman and loves music.
Favorite Sports Teams: Mets, Cowboys, Islanders & Lakers
---
Meet William Gakos – Your Town Porsche Senior Master Brand Ambassador
Will has been a fixture here at Town Porsche for almost 7 years now. As our Senior Master Brand Ambassador, and to his credit, Will has a huge loyal client base that have already returned for a third and even fourth vehicle. Will has the unique gift of being able to not just meet, but exceed, each and every one of his clients expectations. Will and his wife are very proud and doting parents of a bouncing baby boy.
Favorite Sports Teams: Mets, Giants, Devils & Nets
---
Meet Frank Cantave – Your Town Porsche Brand Ambassador
With over 25 years with BMW, Frank knows a thing or two about delivering the luxury experience our clients have come to expect and deserve. Frank is a people person and will make you feel right at home. In his spare time Frank loves to hit the links and workout.
Favorite Sports Teams: Mets, Cowboys, Rangers & Knicks
---
Meet Maurice Manente – Your Town Porsche Brand Ambassador
Maurice now has over 5 years retail experience as a brand ambassador, but that's not where it all started. Maurice's love of automobiles (specifically Porsches) runs deep, and right out of high school Maurice attended technical school with training leading towards a Porsche certification. When not in, around or under a Porsche, Maurice is a "foodie" and especially loves spending time with his new bride and family.
Favorite Sports Teams: Yankees, Packers, Devils & Nets
---
Meet Jeff Lower – Your Town Porsche Business Manager
Jeff is your go to with regards to everything finance, lease and insurance. With over 20 years Finance and Insurance experience Jeff will absolutely help you make all the right decisions with relation to the many finance and insurance options available to you. Jeff will also have you in and out and behind the wheel in no time! Jeff is a true family man with a wife and 3 beautiful children and is a transplant from New Hampshire, so don't hold it against him for his New England sports teams.
Favorite Sports Teams: Red Sox, Patriots, Bruins & Celtics
---
When it comes to Town Porsche, our team goes above and beyond to satisfy your every want and need. We are located in Northern NJ, in Bergen County just minutes from New York City. Please come visit us today at 105 Grand Ave, in Englewood NJ 07631. Your friends at Town Porsche look forward to seeing you!!